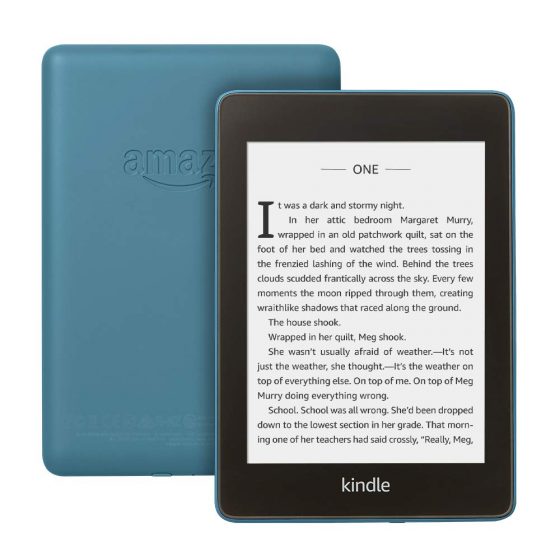 Amazon has added a new color option to the Kindle Paperwhite, and the color is fitting considering the device is waterproof.
When purchasing a new Kindle Paperwhite, you now have the choice between black and twilight blue. This makes the Kindle Paperwhite 4 the first blue Kindle, and it's available with 8GB or 32GB of storage space, but so far there isn't a blue 4G LTE model—that's still only available in black.
The blue color covers the back, sides and wraps around to the front edge, but of course the Kindle's bezels are still black.
It's funny how they call it twilight blue. Why not just call it blue?
It's nice to have more color choices either way. The previous Paperwhite was available in white or black, and so is the current entry-level model. The Kindle Oasis also has two color choices with graphite and champagne gold. So it makes sense to add another color choice to the new Paperwhite as well.
Amazon also sells a matching twilight blue leather cover that goes well with the new blue Kindle Paperwhite, although most of the Kindle's color is covered when you have a cover on anyway. 😀