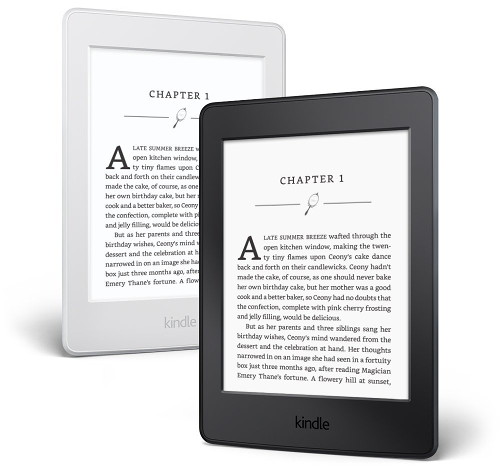 Now that Amazon has released the new Kindle Oasis that has a frontlight with warm and cool color temperatures, it's just a matter of time before they release a new Kindle Paperwhite with the same feature.
The only thing that goes against that possibility is the fact that the current Kindle Paperwhite was just released last November, and the previous version was around for over 3 years before they finally decided to upgrade it with waterproofing and more storage space.
But going back to the 1st Kindle Paperwhite, it was only out for a year before they replaced it with the Paperwhite 2, and then the Paperwhite 3 replaced it a year and a half later with a higher-resolution screen and a few other minor changes.
The higher resolution 300 ppi screen was first introduced on the more expensive Kindle Voyage, and then they brought it to the Paperwhite line, and I can see the exact same thing happening with the new frontlight.
It wouldn't be surprising to see Amazon come out with another new Paperwhite later this year that's exactly the same as the current one except with a warm frontlight like the new Oasis.
People shouldn't have to pay $250 on a Kindle Oasis to get a frontlight with adjustable color temperature to read more comfortably at night, especially when all the other brands already offer that feature, including the 6-inch Kobo Clara HD that's currently on sale at Walmart for only $99.
Kindles are really behind the times when it comes to color adjusting frontlights, and now that Amazon has finally caved and offered a feature that's been available for several years on other brands, there's no reason to make the feature exclusive to the Kindle Oasis.
Once people start seeing how nice the warm light feature is on the Oasis they are going to want it on the less expensive Kindles as well.
I bet that by this time next year there will be a Kindle Paperwhite with adjustable frontlight color like the new Oasis. I doubt they'll bring it to the entry-level Kindle but it's something the most popular Kindle model needs to have.