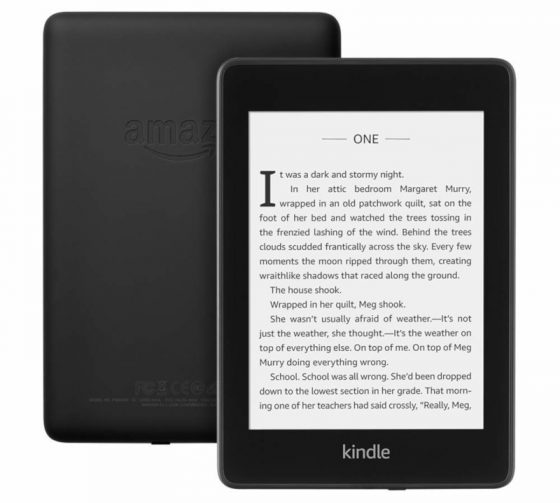 Looking over the reviews at Amazon, it's interesting to see that the latest Kindle Paperwhite, with nearly 10,000 reviews, has the lowest customer rating over all four generations of Kindle Paperwhites.
What is it about the latest Kindle Paperwhite that has customers giving it a lower overall rating?
There's not a huge difference in ratings but it's enough to show a decline over the years.
The Paperwhite 2 had the highest customer rating of all the Kindle Paperwhites with an average of 4.5-stars.
The Paperwhite 3 dropped down a tick to 4.4-stars. But now the Paperwhite 4 has taken an even greater step down to 4.2-stars.
Breaking things down further, the Paperwhite 4 has 78% 4 and 5-star reviews and 13% 1 and 2-star reviews. Compare that to the Paperwhite 3 with 86% 4 and 5-star reviews and 8% 1 and 2-star reviews.
The lower rating is particularly interesting because the Paperwhite 4 brings the most improvements compared to previous upgrades to the Paperwhite line.
The Paperwhite 4 adds a waterproof design and a flush front screen, along with a lot more storage space with 8GB and 32GB options. They also added Bluetooth and audiobook support, and they included the option to read with white text on a black background, which is a surprisingly popular feature.
Aside from that, it's pretty much the same Paperwhite as it was before, and yet the overall customer rating is going down?
Are reviewers just grumpier than they used to be? Or is it simply the upgrades that Amazon has added are things that most people don't care about? Either way it looks like things are going in the wrong direction if based solely on customer feedback.