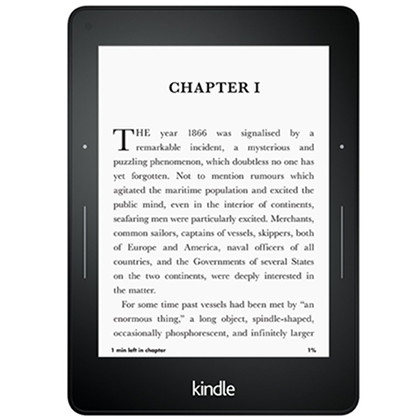 Last week Woot had some refurbished Kindle Voyages available for $74.99.
Those are no longer available but now Woot is selling the Kindle Voyage for $116.99 new with free shipping for Prime members (it's $6 for non-Prime members).
The listing says "brand new" but technically they are open box units that may have been samples, customer returns, or had damaged packaging.
Like some previous offers at Woot, these Kindle Voyages are international 3G models. The 3G doesn't work in the US so they're just selling them as Wi-Fi only models.
The deal ends in five days or until sold out.
A surprising number of people still prefer the Kindle Voyage to any of the newer Kindles because of its superior screen clarity and premium design.
The Kindle Voyage sold for $199 when it was first released back in 2014. Amazon never did release a 2nd generation model; they replaced it with the Kindle Oasis instead.
After a relatively dry spell, some older Kindles have started turning up at Woot again. Keep an eye on their tablet deals page for more deals.