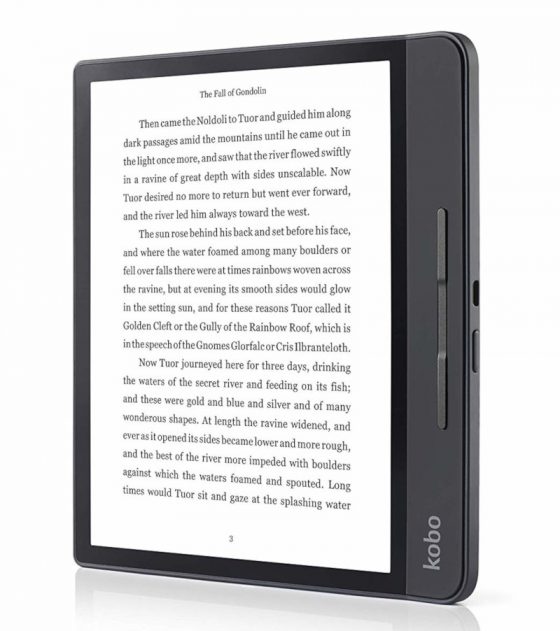 Here's an interesting deal. The Kobo Forma is available refurbished for cheap from a couple different places.
Over on eBay the refurbished Kobo Forma is selling for $173.94 with free shipping. It's also available "renewed" on Amazon for $229 with free shipping (renewed is Amazon's new word for refurbished).
The 8GB version of the Kobo Forma normally sells for $279 so being able to get one refurbished for over $100 off is a pretty good deal.
I'm generally suspicious of eBay listings with seller refurbished products because that doesn't really mean anything, but this particular seller is well-known for selling all kinds of refurbished electronics.
Refurbished products have different grades and these are listed as Grade A on eBay, which essentially means it's in like new condition with no defects.
The Kobo Forma is Kobo's latest ebook reader that was released last fall.
It has an 8-inch E Ink screen with 300 ppi, and unlike most ebook readers the Kobo Forma has a flexible plastic-based screen that's lighter and more durability than typical E Ink screens.
It also has a color-adjusting frontlight and a sensor to rotate the screen. It's waterproof as well, and like other current Kobo models it has OverDrive support built-in for public library ebooks.