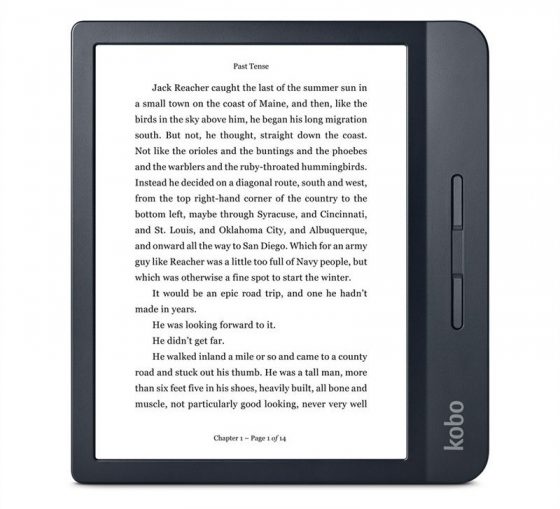 As expected, Kobo has started accepting pre-orders today for their new Kobo Libra H2O. It's expected to get released on September 17th.
The Kobo Libra is available for $169.99 USD with free shipping from the Kobo website.
It's also available to order from Chapters.Indigo in Canada where it sells for $199 CAD. If ordering in the US, the price works out about the same after conversion and shipping.
I've ordered several different Kobo models from Chapters and haven't had any problems, and their shipping is surprisingly fast, but returns are more of a hassle than dealing with Walmart.
Speaking of Walmart, they still don't have the Kobo Libra listed yet. Big surprise. But they do have some good deals on other Kobo models.
The 8-inch Kobo Forma is available for $249, which is $30 off the regular price. And they also have the 6-inch Kobo Aura 2 for $49 with free shipping. That's a great deal for a frontlit ebook reader.
For some reason the Kobo Clara HD is $10 less than usual at $119, and it's the same price at Kobo but it's not being advertised as a sale so maybe they've decided to lower the price slightly.
The Kobo Libra has a 7-inch E Ink screen, and like the Kobo Forma, it has page buttons on one side of the screen and a rotation sensor to switch hands. The device is waterproof, with an IPX8 rating. It has 8GB of internal storage space. It has Kobo's Comfortlight Pro, meaning the frontlight color can be adjusted from cool to warm.
Stay tuned for a full review of the new Kobo Libra, plus some comparisons, later this month.