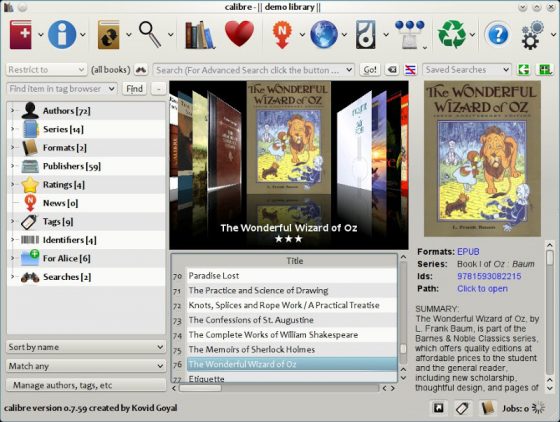 Calibre, the most popular ebook management program, has just been updated to version 4.0, and it brings about some big changes.
Calibre's built-in ebook viewer has been completely rewritten, and the Calibre Content Server has received some upgrades and now has all the capabilities of the main Calibre interface.
Apparently many of the changes with the 4.0 update are due to Calibre switching from Qt WebKit to Qt WebEngine because Qt WebKit has been deprecated.
The Calibre forum is afire with comments about the new update.
Some folks don't like the new ebook viewer because there have been a number of changes.
The new ebook viewer emphasizes being more streamlined and distraction free, and the workflow is completely different now.
You can always run a previous version of Calibre if you want the old viewer back.
It's also possible to run two different versions of Calibre on the same computer (at least on Windows with Calibre Portable) so you can keep the old viewer and still use the latest version of Calibre to manage your ebook library if you want.