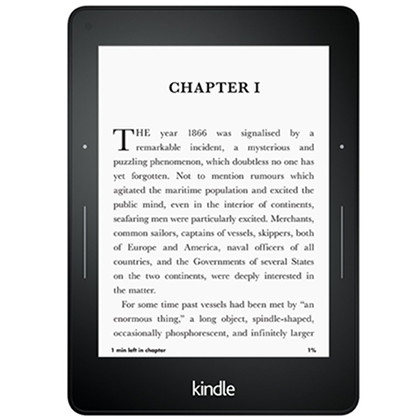 If you want to get a Kindle for cheap, Woot has a couple of bargains on previous generation refurbished Kindles once again.
The Kindle Voyage is available for $69.99 refurbished and the Kindle Paperwhite 2 is $39.99. Shipping is free for Prime members.
I think this is the cheapest the Kindle Voyage has ever been at Woot or Amazon, but it's available refurbished so frequently it's hard to keep track.
At some point you'd think that Amazon would eventually exhaust their supply of older Kindles, but that never seems to happen. Perhaps they are refurbished Kindles that were traded-in. Who knows…
Either way, $69 for a Kindle Voyage is a bargain and $39 for a Paperwhite 2 is pretty good too. It has a lower resolution screen than the current Paperwhite, with 212 ppi, but that's still better than the current entry-level Kindle.
Plus the Paperwhite 2 was the last model with a frontlight to support Kindle apps and games.
Keep an eye on this Woot page for future Kindle and tablet deals.