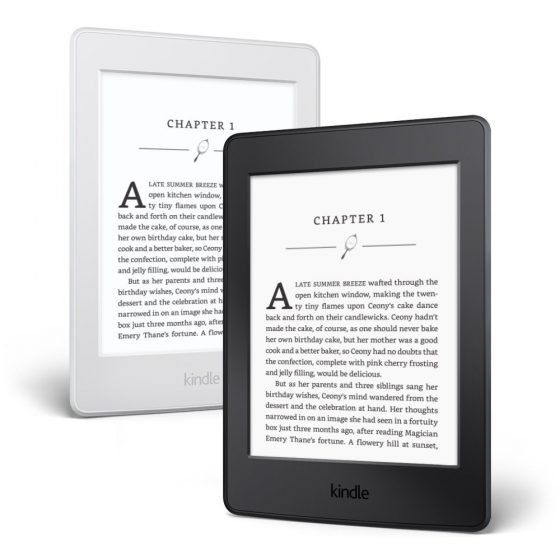 Woot has been having some good deals on refurbished Kindles and Fire tablets again lately.
They recently added the previous generation Kindle Paperwhite 3 to their selection of refurbished Kindle deals.
It's available in black or white for $59.99.
Shipping is free for Amazon Prime members; otherwise it's $6.
They are refurbished Kindles and come with a 90-day Woot warranty.
If you don't need the waterproofing, inverted mode, extra storage space or audiobook support on the new Paperwhite, getting a refurbished Paperwhite 3 for less than half the price of a new one is a great deal.
See this Kindle Paperwhite 3 vs 4 comparison review for a more detailed look.
As noted last week, the Kindle Voyage is available refurbished from Woot as well for $69. That's a great price for the Voyage, even better than the Paperwhite 3, and most people that get them from Woot say they are in like new condition.
Either way, the Woot deals are a good way to save some cash on Kindles if you don't need to have the latest models.