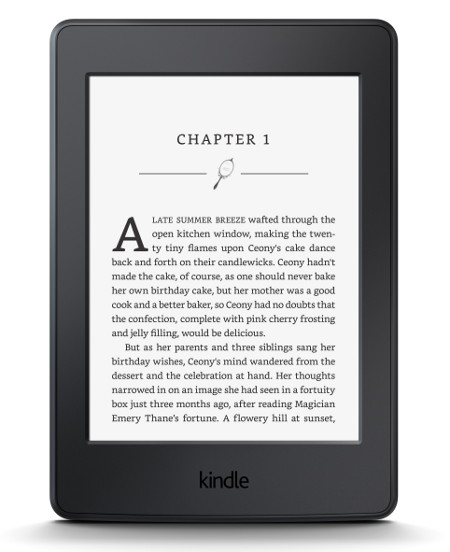 If you're looking to get a Kindle ebook reader for cheap, Woot has some good deals on refurbished Kindle Paperwhites once again.
They've been having these deals lately on refurbished Kindles, then they disappear for awhile, but now the Kindle Paperwhite deals are back.
The Kindle Paperwhite 2 is available for $39.99 and the Kindle Paperwhite 3 is available for $59.99.
Even though it was released way back in 2013, the Kindle Paperwhite 2 is actually an upgrade over the current entry-level Kindle.
I know it's counterintuitive that an older model could be better than a new one, but Kindles evolve in such a slow and roundabout way that's just how it works out sometimes.
The Paperwhite 2 has a higher resolution screen than the current entry-level model, and it still has the same software, so it just goes to show how little has changed in the past 6 years. The new model does have more storage space and it's lighter, but overall there's not a big difference between the two.
One advantage with the Kindle Paperwhite 2 is it was the last Kindle model to support Kindle apps and games, which still work on the older models.
The Kindle Paperwhite 3 for $59 refurbished is a surprisingly good deal if you don't care about the waterproofing, audio support, extra storage space, and flush front screen on the newer Paperwhite.
The Paperwhite 3 has the same 300 ppi E Ink screen as the current model, and all the software features are the same minus the audiobook player and inverted mode. It's hard to argue the value of the Paperwhite 3 at $59. That's about at good as it gets for a frontlit ebook reader with a 300 ppi screen.