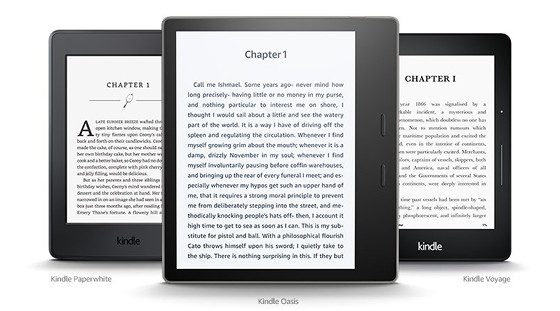 Some new Kindle deals have sprung up again at Woot; it's like the never ending Kindle sale train.
Onyx also has some ongoing deals as well. The new 13.3-inch Boox Max3 is being discounted by $60 with a coupon at Amazon. It also comes with a free reading light when you add both to the cart.
Also, as noted earlier, the 10.3-inch Onyx Note Pro is on clearance for $449 now that Onyx has released the Note2. It's been going in and out of stock so it probably won't be available for very much longer at that price. It sold for $599 just 6 months ago when it was first released so that's a pretty steep drop off.
I still think it's a better deal than the Note2 considering how similar they both are, but Onyx has added a promotion to their Amazon listing for the Note2 to get a free cover and free replacement stylus tips.
Now back to the Woot Kindle deals. The Kindle Voyage has returned in "open box" condition, and so has the 1st gen Kindle Oasis.
Amazon also just dropped the price of Kindle Paperwhite 3 refubs by an extra $10. They are now available for $69.99. The ones from Woot are $10 less, but the difference is the Woot warranty is 90-days and the ones purchased from Amazon have the same 1-year warranty as new Kindles.
Woot Kindle Deals
Kindle Oasis 1 (Wi-Fi+3G model) – $124.99 (open box)
Kindle Voyage – $116.99 (open box)
Kindle Paperwhite 3 – $59.99 (refurbished)
Kindle Paperwhite 2 – $39.99 (refurbished)