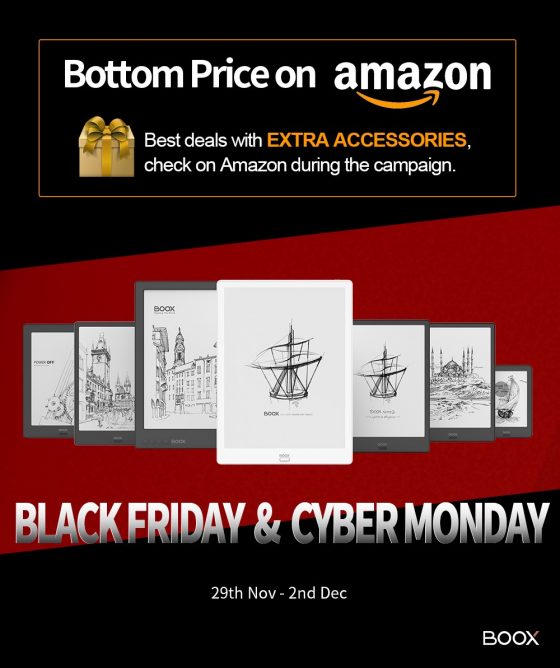 Onyx is having some deals on Boox ereaders for Black Friday and Cyber Monday.
There are two different sets of deals depending on where you purchase Boox devices from.
On the official Boox Shop you can get 7% off all orders above $300 USD. That offer is valid from November 29th through December 1st.
Then for Cyber Monday the deal drops to 5% off all orders above $300 USD. Apparently the deal is automatically applied during checkout so you don't have to enter a code or anything.
They also have some lukewarm deals from the Onyx Amazon store.
They are giving away free accessories with some models.
And the Boox Max3 is being discounted by $60.
A better deal is the Max2 for $559 but they only have a couple left this morning so that won't last long.
It's unfortunate they didn't put the 7.8-inch Nova Pro on sale since it has yet to go on sale a single time since it was released, but maybe they'll add more deals over the weekend.
They're already discounting the 10.3-inch Note Pro by $100, and that's a better deal than any of their so-called Black Friday deals.