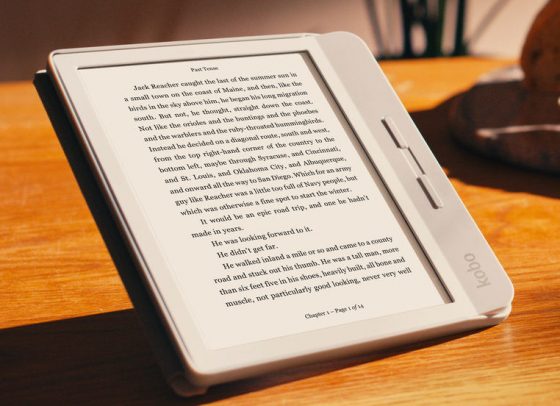 Kobo has released another software update for their lineup of ebook readers.
All models are included in the update, except the poor ole Kobo Mini which seems to have been banished for reasons unknown.
The new software version is 4.19.14123.
According to Kobo's changelog, they've made some changes to the settings for headers and footers, and now you can access your reading stats faster with kepubs by tapping the middle of the page and selecting the stats 'graph' icon in the header menu.
Kobo also added support for another language with this update: Català.
Over at MobileRead davidfor posted a more detailed list of release notes:
"Large Print Mode" now has slider for the font scale.
Settings:

Scroll bar for settings that use more than one page.
Reading settings page reorganised. All the options are still there, just in a different order.

Highlighting of current filter or sort changed in book lists.
Catalan added as UI interface.
Changes to the WiFi connect dialog. Now shows which are saved networks.
Change in how current filter and sort are shown in the library lists.
PDF: removed anti-aliasing for speeder loading.
Some sync changes.
Fix for an auto/sleep sync issue that drained battery.
Fix for Reading Progress graphs
Path for monospace font changed to match other fonts and name is "Courier". This should mean that any correctly sideloaded font whose name starts with "Courier" will be used when the monospace font face is specified.
You can download the update for your specific Kobo model from this Kobo Firmware Downloads page. Or you can wait for the update to automatically download and install over Wi-Fi in the coming days or weeks.
via: MobileRead