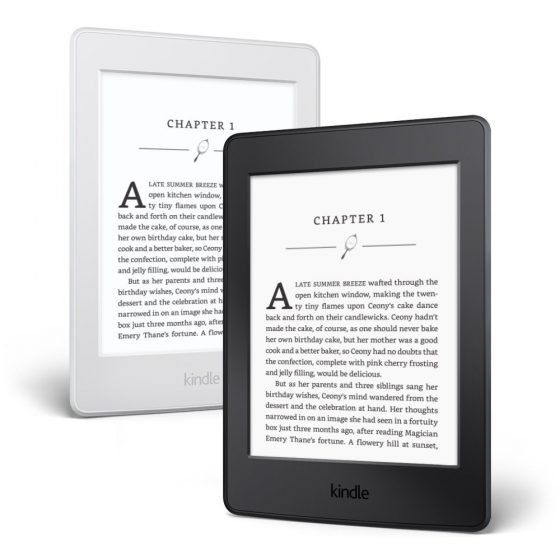 Woot has the Kindle Paperwhite 3 back in stock again, and the $59 price is very reasonable for a 6-inch 300 ppi ebook reader if you don't mind buying something that is refurbished instead of brand new.
They have both the black and white versions of the Kindle Paperwhite 3 available. Both are the 4GB models with Wi-Fi and Special Offers (ads).
$59 is the lowest price this version of the Paperwhite has been selling for; Amazon is currently selling it for $79.
The only difference is Amazon's warranty is 1 full year, the same as buying a new Kindle, whereas Woot's warranty is 90 days.
The newer Kindle Paperwhite 4 is waterproof and it has more storage space and it supports audiobooks, but if you don't care about those features you can save some cash by getting the Paperwhite 3. It has the same screen and all the same reading features, minus inverted mode (white text with a black background).
At $59 it's $40 less than the Kindle Paperwhite 4, which is currently on sale for $99—the regular price is $129.
The Paperwhite 3 originally sold for $119 new so $59 isn't a bad deal at all. It's a step up from the current entry-level Kindle that's on sale for $69 (a couple steps up, in fact).