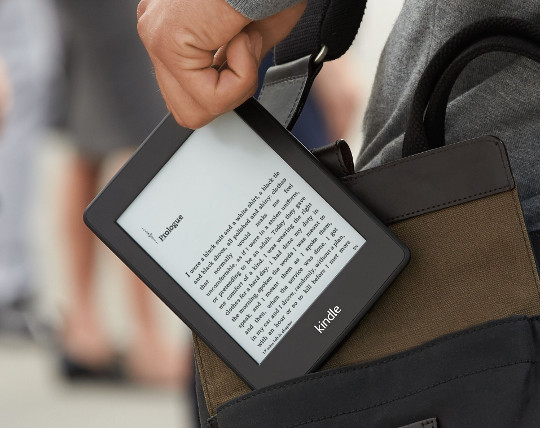 One thing that sometimes comes up in regards to Kindles and other ebook readers is how some people really dislike the idea of their reading habits being tracked and monitored by the likes of Amazon and other companies.
A lot of people don't question or care if some algorithm is tracking everything they read. In fact some find computer-generated reading suggestions helpful to find new authors and books they might not have come across otherwise. Tracking also helps with things like syncing across devices and apps.
But some people don't like the idea of someone spying on their reading preferences and tracking their reading habits.
Some people go out of their way to never enable wireless settings on their device in order to stay completely off the radar.
In some sense it seems a bit paranoid, but then again everyone should have the right to reading privacy, to not have they're data and reading history tracked if they choose.
The best thing would be to have the option to turn off data tracking or chose specifically what can and cannot be tracked from the settings menu on all ebook readers and apps, but that's unlikely to ever happen without some outside intervention because companies don't want to give up their free access to your data.
Kobo does have the option to turn off sharing data related to features you use, but that's just a small percentage of the data they're monitoring.
What do you think? How important is reading privacy when it comes to reading ebooks? Do you care if your reading devices and apps track your every reading move?