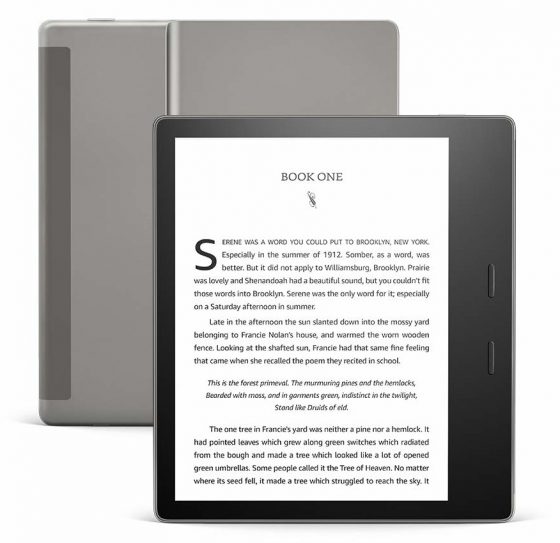 Shortly off the heels of the previous Kindle sale where they offered Black Friday prices again, Amazon has started another Kindle sale.
This new Kindle deal takes 20% off when purchasing two Kindles at the same time.
It applies to all current models, including the Kindle, the Kindle Paperwhite 4, and the Kindle Oasis 3.
The discount works with new Kindles only, not refurbished Kindles.
The deal runs from now through the end of January; see the terms and conditions for more details.
In some respects this deal isn't as good as past deals if you're only buying the cheaper models, but getting 20% off some of the more expensive configurations works out better than typical sales, especially when it comes to the Kindle Oasis since Amazon rarely discounts it.
For example, if you were to buy the base Kindle Oasis model at $250 a pop times 2, that would equate to $100 off both of them, so it would work out to $200 each. If you went with the most expensive Oasis models you'd be getting $140 off both, so they'd come out to $280 each instead of $350.
This is a good deal if you want to get a Kindle Oasis at a discount or one of the more expensive Paperwhite configurations.