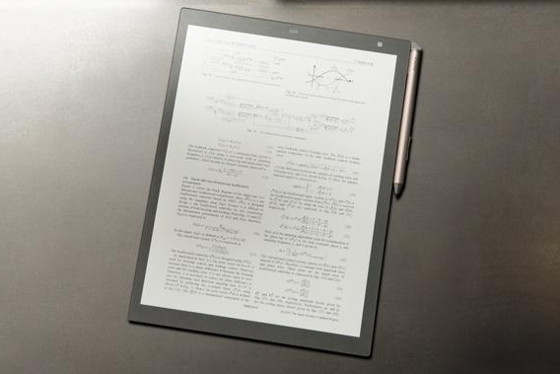 Sony's large-screen PDF ereaders are currently on sale. The 13.3-inch Sony DPT-RP1 and 10.3-inch DPT-CP1 are both $100 off from authorized retailers.
In fact the Sony DPT-CP1 is down to its lowest price ever at $398 on Amazon—that's $50 lower than the previous sale during the holiday shopping season.
The Sony DPT-RP1 is selling for $598, which is its typical sale price.
Sony Digital Paper devices are both strictly PDF readers, and they also come with a stylus and double as digital notepads.
They both have E Ink screens, of course, but Sony's devices don't have embedded lights.
It's surprising to see the CP1 priced under $400, but I don't think it's been nearly as popular as the larger model. Still, it's rare to see these larger E Ink devices priced that low.
Oddly enough that's what the 7-inch Sony PRS-900 used to sell for about 10 years ago. Most people still think $400 is too high for a 10-inch ereader. If nothing else, at least the prices are continuing to come down.