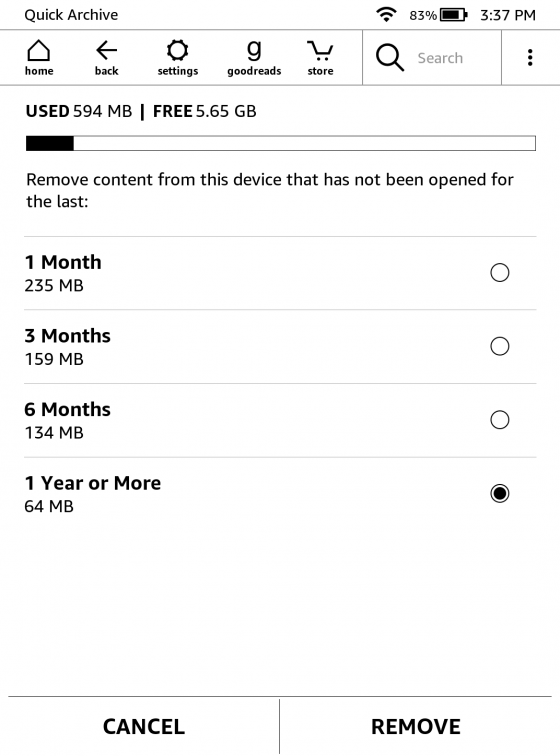 Amazon added a Storage Management feature to Kindles quite awhile ago, and it still seems like one of the lesser-known features that most people don't know about.
If it gets to the point where you're Kindle is starting to run low on storage space, there are a couple of ways to free up additional storage space.
You can long-press on book covers from the library view and manually chose to remove books from your device one-by-one.
That works fine if you only need to remove a few books, but if you want to clear up additional space for future downloads, the fastest and easiest way is to use the Storage Management feature.
It can be found by opening the main settings menu on your Kindle and then choosing Device Options > Advanced Options > Storage Management.
From there you have a few different ways to free up storage space. There's a Manual Removal option where you can choose from different types of content (books, audiobooks, documents, etc) and then choose multiple titles to remove at once.
Another option is to use the Quick Archive setting. This will remove content from your Kindle that hasn't been opened from preset intervals of 1 month to 1 year. It shows how much extra space will be available with each selection so you know how much space it will free up.
I'm not sure if the Storage Management option is available on older Kindles or not, but it is available on all the current and previous models dating back to the Kindle Paperwhite 2.