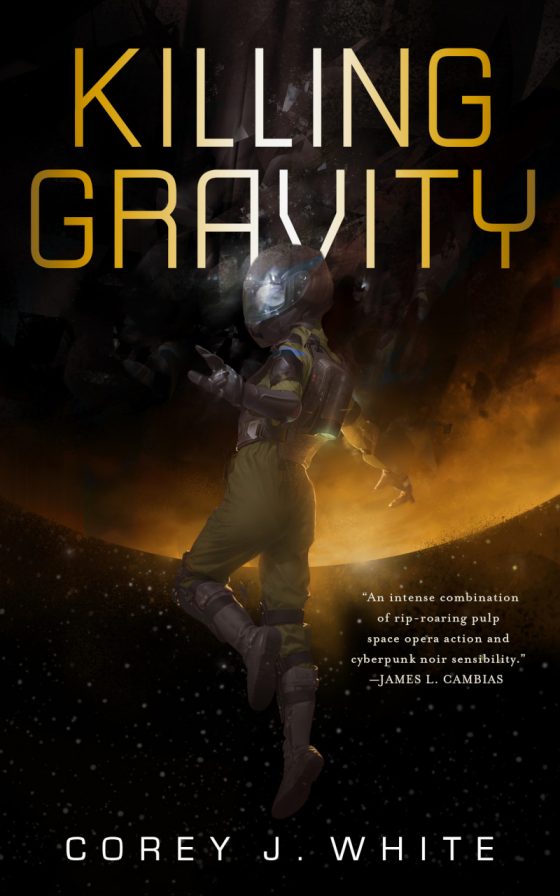 It's been awhile since posting about it, but Tor is still giving away a free ebook each month as part of their eBook of the Month Club.
In fact this month they gave away two free ebooks. The first has already expired but this one is still active for a few more days.
The free ebook is Killing Gravity by Corey J. White.
It's a science fiction novella, book 1 on 3, and it has a 4.2-star rating at Amazon.
To get the freebie just head over to Tor.com and sign up for their monthly newsletter to get instant access to the download.
Tor's monthly freebies are available in both ePub and Mobi formats, and they are DRM-free so you can read the ebook on whatever device or app that you choose.
The ebook is free until the end of the day on Friday, February 28th. It's only available free directly from Tor, as ebook stores are charging full price.
Here's the description for the book:
Before she escaped in a bloody coup, MEPHISTO transformed Mariam Xi into a deadly voidwitch. Their training left her with terrifying capabilities, a fierce sense of independence, a deficit of trust, and an experimental pet named Seven. She's spent her life on the run, but the boogeymen from her past are catching up with her. An encounter with a bounty hunter has left her hanging helpless in a dying spaceship, dependent on the mercy of strangers.

Penned in on all sides, Mariam chases rumors to find the one who sold her out. To discover the truth and defeat her pursuers, she'll have to stare into the abyss and find the secrets of her past, her future, and her terrifying potential.