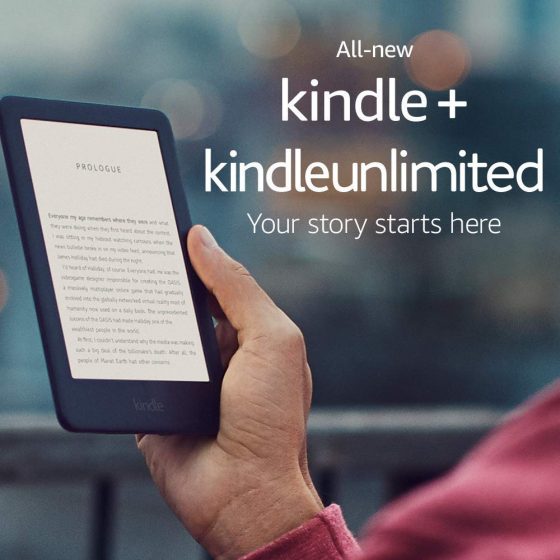 Amazon has started advertising a new deal for refurbished entry-level Kindles and Woot has the Kindle Paperwhite 3 available again refurbished as well—both are selling for $59.
The deal on the certified refurbished Kindle at Amazon has the option to add 3 months of Kindle Unlimited for free. Both white and black models are available for $59 (previously they were selling for $79 before this sale).
A subscription to Kindle Unlimited normally costs $9.99 per month so three months is basically half the price of the Kindle.
Amazon will automatically start charging your account $9.99 per month after three months so make sure you remember to cancel if you don't want to get charged.
If you don't care about getting 3 free months of Kindle Unlimited, Woot has Kindle Paperwhite 3 refurbs for $59 as well, the previous generation Paperwhite model.
The Paperwhite has a higher resolution screen and a larger battery, but the entry-level Kindle is smaller and lighter and it also adds Bluetooth to listen to audiobooks. The software is nearly identical on both so there's not much difference there, aside from audiobook support.
Amazon's refurbs come with the same 1-year warranty as new Kindles, and Woot's warranty is only 90 days.