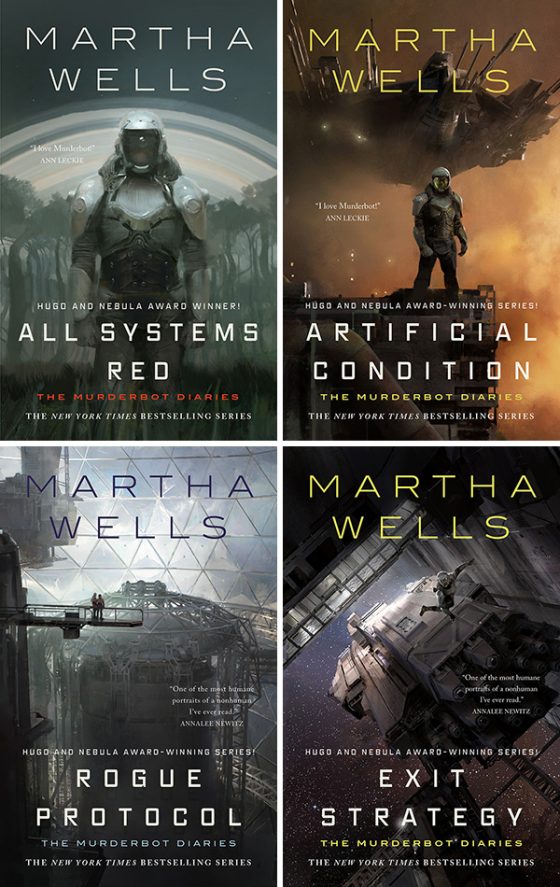 Tor has expanded their free ebook offer this month to include four ebooks instead of the usual one. The only catch is you just have 1 day to download each book.
The freebies include all four books in The Murderbot Diaries series by Martha Wells. The fifth book in the series is coming out on May 5th.
Just head over to Tor.com to download the free ebooks.
You have to enter an email address to get instant access to the download files.
Tor's ebooks are DRM-free and they're available in ePub and Mobi formats so you can read them on any device that you'd like. If you have a Kindle you can use email or a send to Kindle app to wirelessly deliver the Mobi to your Kindle or app.
Today, April 20th, Tor is giving away All Systems Red, which was a freebie once before, and then each day the next book in the series will be available free as well.
Tor gives a brief description of the series:
Martha Wells' series chronicles the life of a self-aware SecUnit that has hacked its own governor module and refers to itself (though never out loud) as "Murderbot."

Scornful of humans, all it really wants is to be left alone to watch TV and figure out who it is.
Book giveaway by day:
April 20: All Systems Red (Book 1)
April 21: Artificial Condition (Book 2)
April 22: Rogue Protocol (Book 3)
April 23: Exit Strategy (Book 4)