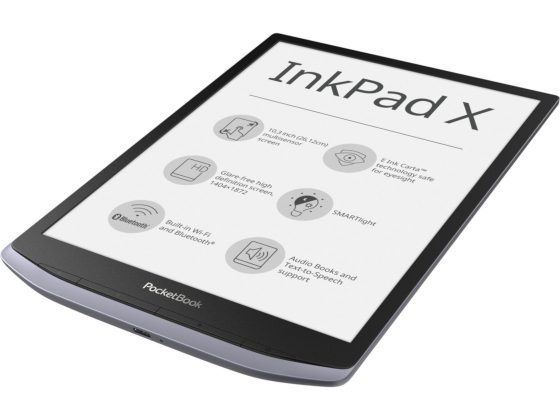 It looks like Pocketbook is now selling their ebook readers in the United States through Newegg, with three different models available to purchase.
This is good news for those looking for alternatives to Kindles, Kobos, and Nooks. Pocketbook is one of the oldest ebook reader companies, having been in business since 2007.
Pocketbook used to sell their ereaders in the US, but they haven't had any US distributors for a long time.
According to the Pocketbook seller profile at Newegg, they are based in Switzerland.
The listings for their products say they are sold by Pocketbook and shipped by Newegg, and the listings specifically state they "Ship from United States".
Not all Pocketbook models are being sold, but they are selling three of their current devices, along with a few covers.
Pocketbook's ereaders support a wide variety of formats, including ePub, PDF, FB2, PRC, MOBI, DOC, HTML and others.
Here's a summery of each model that's available on Newegg:
PocketBook Touch HD 3 – Available in two colors, this is a 6-inch ebook reader with a 300 ppi E Ink screen and frontlight with color adjustment. It has 16GB of storage, a dual-core 1GHz processor, 1GB of RAM, a capacitive touchscreen, Bluetooth, Wi-Fi, a rotation sensor, micro USB port, and 1500 mAh battery. It's also waterproof and supports audio, and it's one of the lighter 6-inch models at just 155 grams. It sells for $159 plus shipping.
PocketBook InkPad 3 Pro – This is their 7.8-inch model. It also has a 300 ppi E Ink screen and a frontlight with adjustable color temperature, along with 16GB of storage, a dual-core 1GHz processor, 1GB of RAM, and waterproofing. It has Bluetooth, Wi-Fi, a micro USB port, and it supports audio as well. It has a 1900 mAh battery. This model sells for $279 plus shipping.
PocketBook InkPad X – This is Pocketbook's 10.3-inch model. It has 32GB of storage space, a 2000 mAh battery, and it weighs 300 grams. It also has an adjustable frontlight, Bluetooth, Wi-Fi, audio support (including text-to-speech), but it's not waterproof. Early reports of this model suggest that it is on the sluggish side. That's a big screen to power with just a dual-core 1GHz processor and only 1GB of RAM, but at $449 it's cheaper than the other 10.3-inch ereaders from Onyx and Likebook, which have octa-core processors and 4GB of RAM. It also lacks the Wacom touchscreen and stylus for note-taking, but it's nice to have more choices when it comes to large-screen ebook readers.
via: Mobileread