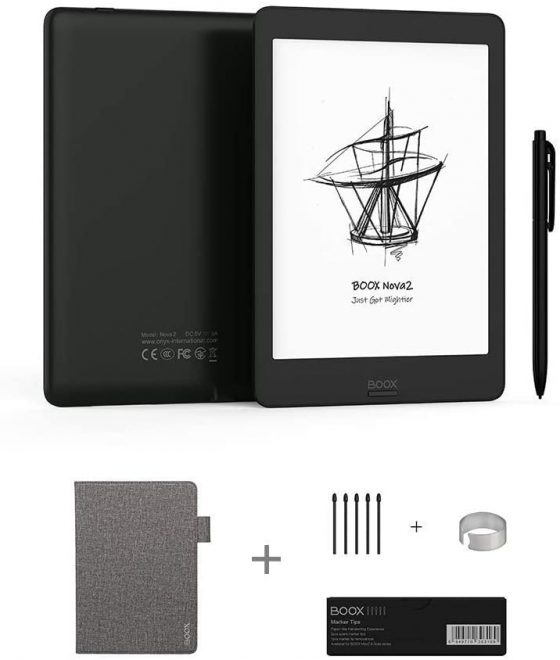 Onyx recently added some bundle package deals for their lineup of Android-powered ebook readers and E Ink tablets on Amazon.
The bundle packages vary but most come with a cover and a package of replacement stylus tips. Some add a screen protector and a stylus tether.
Onyx's Boox bundles can be found on their Amazon store.
The value of the bundle deals isn't as good as it could be because you have to pay extra for shipping (except the Nova2, which is $30 more than the base package with free shipping), but it still works out less than having to buy a cover and replacement tips separately.
Onyx also sells their bundle packages directly from the Boox website, and they have some different options, like you can get a Note2 with a Bluetooth keyboard. Buying from Onyx directly may work out cheaper than buying from Amazon, depending on shipping charges, so it's worth considering if you want to save some cash.
Annoyingly, Onyx usually doesn't advertise the bundle deals on the main product pages for their devices at Amazon, so unless you go hunting for them specifically they are easy to miss. At least Amazon recently added a bundle widget that shows related products available in bundles, but it doesn't always show up.
So if you planned on getting an Onyx ereader and a cover, it's worth checking out the bundle deals because they're cheaper than buying everything separately.