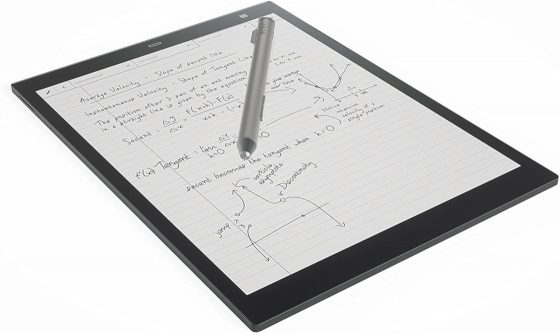 It looks like Sony is bailing on their E Ink reading devices once again. This time it's their large business-oriented models that are getting axed.
The 10.3-inch Sony DPT-CP1 and 13.3-inch DPT-RP1 are no longer available to purchase new from Sony's authorized retailers such as Amazon and B&H.
In fact B&H lists both models as discontinued.
Additionally, the main landing page for the Digital Paper devices has been removed from Sony's website. Now it just directs to a page with a few accessories like covers and stylus tips, with no mention of the Digital Paper devices themselves. That is not a good sign.
Like earlier Sony Readers, Sony's DPT devices had some of the nicest hardware designs in the industry (the best of any E Ink device I've reviewed), but I think their failure ultimately came down to a lack of software development. The fact that the DPT devices only supported PDF format was a problem from the beginning. Not having internet access and having to use an app to manage content was another hurdle that put a lot of people off.
Some might say that Sony could still release a newer model and that's why the older models have disappeared, but I'm not that optimistic. If that were the case they wouldn't have removed the description page for the Digital Paper devices from their website, even if there was a supply shortage. Furthermore, it doesn't make sense to discontinue something before releasing a new model.
This is most likely the end of Sony making any kind of E Ink reading devices, which is a shame because they've always made some of the nicest devices in the industry, but they just don't seem to be good at developing and maintaining the software side of things. It's a shame to see them go, but Onyx's devices have much better software anyway with a lot more features and less restrictions.