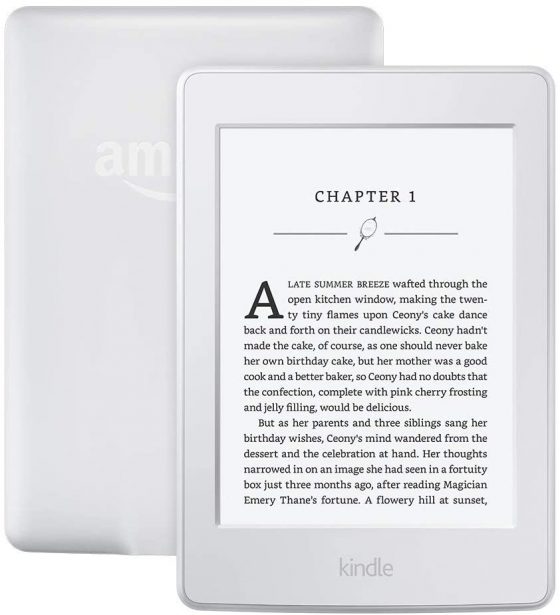 Amazon currently has the previous generation Kindle Paperwhite on sale for $64.99 refurbished.
They're already sold out of the black ones but they still have the white Kindle Paperwhite 3 available for $64.99 with free shipping.
You also have the option to add 3 months of Kindle Unlimited to the purchase for free, which has a value of $29.97.
Amazon has been selling these for $79 lately so it's not a huge discount, but a frontlit Kindle with a 300 ppi screen for $65 is a pretty good deal. It's actually a better deal than the current sale on the entry-level Kindle at $69 because the Paperwhite 3 has a better screen.
If you'd rather have the newer Kindle Paperwhite 4, it's still on sale for $99, but both sales will probably end over the weekend.
The newer Paperwhite has more storage space and it adds waterproofing and a flush front screen, but the software features are mostly the same. The new model does add dark mode for white text on a black background and it supports audiobooks. See the Kindle Paperwhite comparison review for more details about the differences between models.