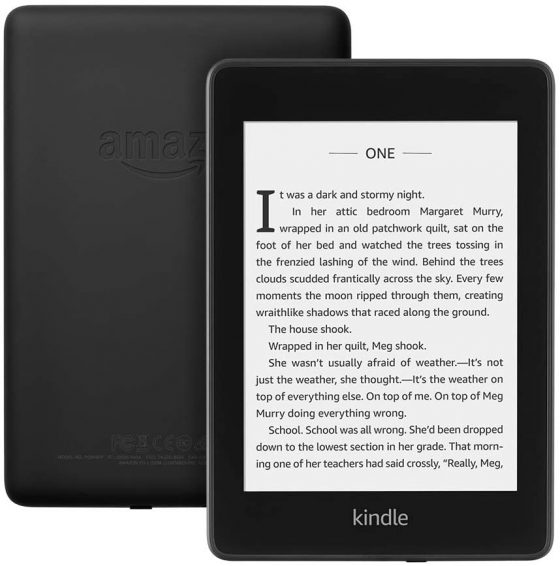 If you've been looking to buy a new Kindle lately, you've probably noticed that most variations of the entry-level Kindle and Kindle Paperwhite are currently out of stock.
The black entry-level Kindle is unavailable until the beginning of October, and the ad-supported white version is gone until October 11th. The only variant currently available is the white version without ads for $109.
It's worse with the Kindle Paperwhite. Every single variation of the Kindle Paperwhite is currently out of stock on Amazon.com, except the version with cellular connectivity for $249.
The black 8GB version with ads is expected to be back in stock next week, but the version without ads isn't expected to be in stock until October 17th.
The black 32GB model isn't expected to be in stock until November 1st. However, the blue version says it will be in stock on October 1st so that's not as bad.
The ad-supported versions of the Kindle Oasis are still in stock, both the 8GB and 32GB models, but versions without ads are unavailable.
It's unusual to see this many Kindles out of stock at the same time. It could just be a simple supply shortage, a common occurrence in 2020, or there could be more to it.
With two different storage configurations and four different color choices, each available with ads or without, it's a bit odd for all the different Kindle Paperwhite variations to suddenly go out of stock all at the same time.
Sometimes Amazon does this when they are getting prepared to release a new model, and Amazon has a history of releasing new Kindles this time of year. There's also the fact that Amazon has released a new Kindle every year since 2009.
Could a new Kindle Paperwhite be getting released soon? I could see Amazon releasing a Paperwhite with a warm frontlight option like they did with the Kindle Oasis last year, but with Amazon you never know.
Given the current stock shortage, a new Paperwhite could be coming soon, but there's another possible reason for the shortage. Perhaps Amazon is holding back some Kindle stock for a big Prime Day sale. They still haven't revealed a date for Prime Day this year, but if it's going to happen at all it's going to have to happen sometime in October or it's just going to be too close to Black Friday and Cyber Monday sales.