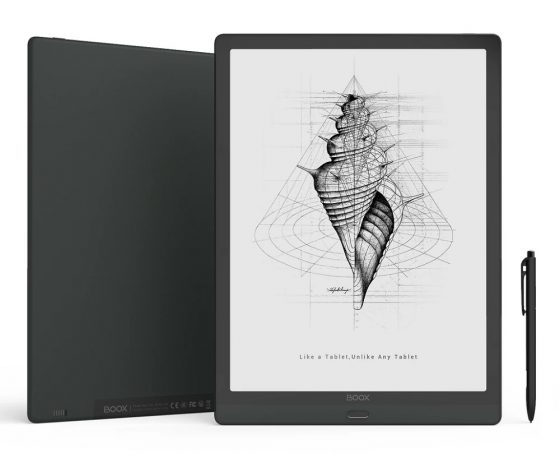 Onyx has released two new Android-powered E Ink devices that double as ereaders and notepads. There's a 10.3-inch Note Air and a 13.3-inch Max Lumi.
The Max Lumi is the first 13.3-inch ereader to feature a frontlight, and the Note Air has a new design that's thinner than the Note2, and it's also cheaper, but they left out a few features.
Both devices come with an upgraded octa-core processor and they run software based on Android 10. Onyx added some new software features with the update, including split-screen to view two apps at once.
Onyx claims the new processor is 30% faster and 10% more power-efficient than the previous processor. Both devices have USB-C ports with support for OTG, along with Bluetooth 5.0 and dual band WiFi support, and the Max adds an HDMI port so you can use the devices as an E Ink monitor.
A lot of folks have been waiting for a 13.3-inch ereader with a frontlight, and now the Max Lumi finally fills that niche. Onyx claims they built 108 prototypes over the past nine months before they could get the frontlight uniformity just right.
The design of the Note Air is very similar to the new Remarkable 2. In fact they pretty much copied the Remarkable's design, even adding a magnetic side to hold the stylus in place.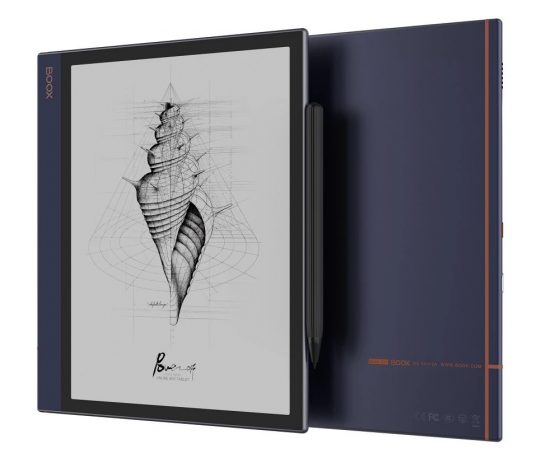 The name of the Note Air is a bit of a misnomer because it's actually 40 grams heavier than the Onyx Note2. It also lacks the fingerprint sensor and the physical back button, and it only has 3GB of RAM and 32GB of storage space instead of 4GB with 64GB, although the RAM spec is LPDDR4X opposed to LPDDR3. The battery is also smaller at 3000mAh—it's 4300mAh on the Note2.
Another weird thing about the Note Air is it has an Carta screen instead of a Mobius screen. The resolution and size is the same but Carta screens are less durable because they have a thin glass backplane instead of a flexible backplane like Mobius screens, so there's a greater chance of the screen breaking.
However, at $479 the Note Air has a lower price than the Note2 at $549, although it's been on sale for $519 lately. The retail price for the Max Lumi is $879. Both devices can be ordered now with a $20 discount from Onyx's website. Onyx is going to sell them from their Amazon store as well, but they aren't available to order just yet.
13.3″ Onxy Boox Max Lumi
10.3″ Onxy Boox Note Air