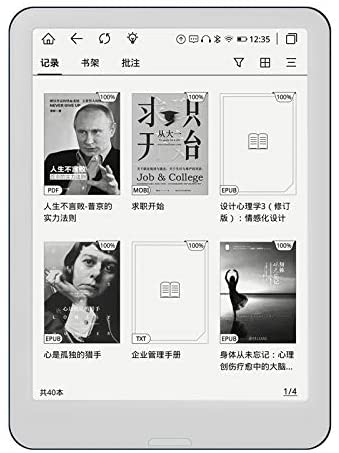 If you scour the depths of Amazon's website you can sometimes turn up an obscure ereader that you've never seen before.
This morning I happened to come across this nameless ebook reader from China that has decent specs for the price, but it's one of those things where there's no information about it so it's hard to know what to expect.
According to the product page, the device has a 6-inch 300 ppi E Ink Carta screen with a frontlight that has adjustable color temperature.
The description says it has 16GB of storage space and a memory card slot for an additional 128GB. However, there is no memory card slot visible in the pictures so that might not be accurate.
It also has Wi-Fi and Bluetooth, along with a 2500mAH battery, and it's equipped with a quad-core Cortex-A35 processor with 1GB of RAM.
The most interesting thing about the nameless ebook reader is the fact that it runs Android 8.1. That opens it up to a lot more possibilities than a typical ereader.
The description says it supports ePub and PDF, along with a number of other formats, and apparently it supports 29 different languages.
If you want a 6-inch ebook reader that runs Android there are very few options to chose from so this one might be worth considering, but having only 1GB of RAM is a big limitation with Android. The Onyx Poke2 (soon to be replaced by the Poke3) is the only real contender in the 6-inch Android ereader market, but at $189 it's a lot more expensive.