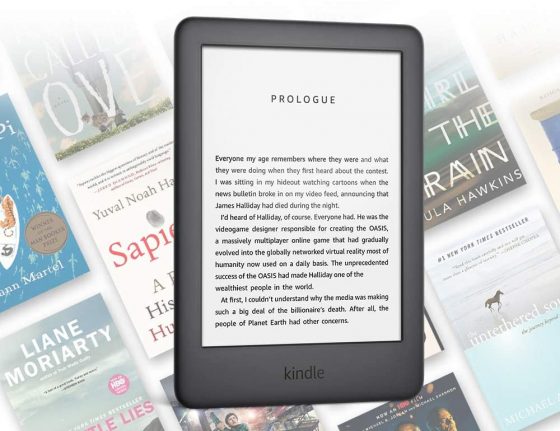 Amazon has started their Black Friday Deals Week so that means it's time for another round of Kindle sales.
They have the entry-level Kindle marked down to $59 again, which is $30 off the regular price, and it's available in both black and white.
You also have the option to add 3 months of Kindle Unlimited for free, which is a good deal considering that saves an extra $29.97. Just make sure to cancel if you don't want to automatically get charged $9.99 per month after the 3 months is over.
Amazon also has a couple of their official Kindle covers on sale. The fabric Kindle covers are marked down from $29.99 to $22.99, and the Kindle printed covers are $5 off at $19.99.
There's also a list top-rated Kindle ebooks on sale, which includes The Lord of the Rings trilogy for $1.99, but it's a 1-day only sale for November 20th.
I'm still getting the 50% off 6 months of Kindle Unlimited deal as well, with the option to choose 2 months free, but those deals vary by account so it might be different for your account.
One thing that's a bit odd is Amazon usually has the Kindle Paperwhite on sale for Black Friday Week too, but this time it's being left out. Perhaps they'll put it on sale next week, or maybe they're planning to save it for a later date like Cyber Monday.