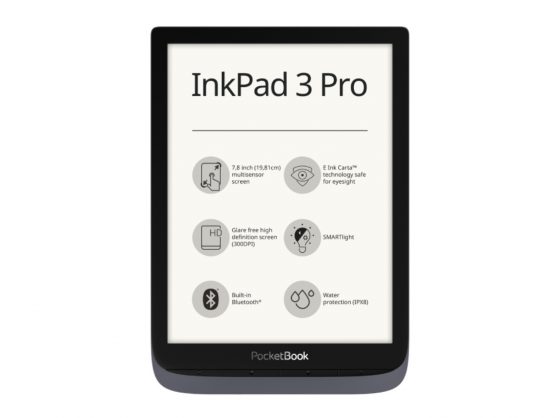 If you're looking to get a new ebook reader, PocketBook has an epic deal on the 7.8-inch PocketBook InkPad 3 Pro at Newegg.
This seems like the kind of deal that turns out being a pricing mistake, but going through checkout the price is legit. The code does indeed take 50% off.
The PocketBook InkPad 3 Pro normally sells for $279 USD, but with the 50% off code you can get if for only $139.50 plus shipping.
Just use promo code MKTCRGON32B3 during checkout to get 50% off.
According to Newegg the promo code is valid until June 15th, but I doubt they'll still be available 5 months from now at that price.
The PocketBook InkPad 3 Pro has a 7.8-inch E Ink Carta screen with 300ppi and it comes equipped with a frontlight that has adjustable color temperature. It has 16GB of storage space, 1GB of RAM, and it's powered by a dual-core 1GHz processor.
The InkPad 3 is also waterproof and it has Wi-Fi and Bluetooth, along with a micro USB port and it has a 1900mAh battery. It supports ePub, PDF, CBR, FB2, and a number of other formats, along with Adobe DRM. This model supports audio files as well.
It's had to tell from the pictures but the InkPad 3 has page buttons below the screen, along with a home button and back button like PocketBook's other models.
I haven't reviewed this particular model but I have the PocketBook Color and I love the design. PocketBook's software is pretty good too. It's Linux-based, not Android, but it's fairly versatile and is open to installing different reading apps like KOReader.