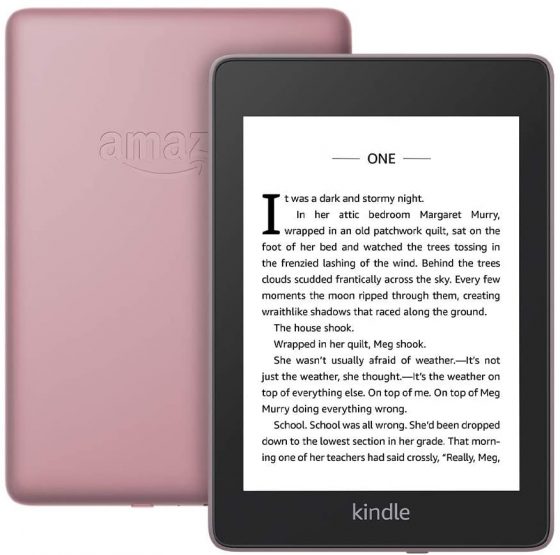 Valentine's Day is coming up on February 14th, and as you would expect Amazon has their Kindle ereaders on sale for the holiday.
This is the first Kindle sale since December (except the 20% off when buying 2 offer, but the sale prices are a better deal). Both the entry-level Kindle and Kindle Paperwhite are on sale, along with the Kindle Kids Edition.
Here's the list of Kindles that are on sale for Valentine's Day:
Kindle – $64.99 ($25 off)
Kids Kindle – $79.99 ($30 off)
Kindle Paperwhite – $94.99 ($35 off)
Kindle Paperwhite 32GB – $119.99 ($40 off)
You also have the option to add 3 months of Kindle Unlimited for free to the Kindle and Kindle Paperwhite. Just make sure you remember to cancel before the free trial is over if you don't want to get charged $9.99 per month.
The Kindle Oasis is not included in the sale, which isn't surprising since Amazon usually only puts the Oasis on sale a couple of times per year, but you can get 20% off when trading in an old Kindle.
Update: There are a couple of Kindle deals at Woot again too, but it's a 1-day only sale for February 3rd. The Kindle Voyage can be had for $49 refurbished and the current entry-level Kindle is available for $39 refurbished.