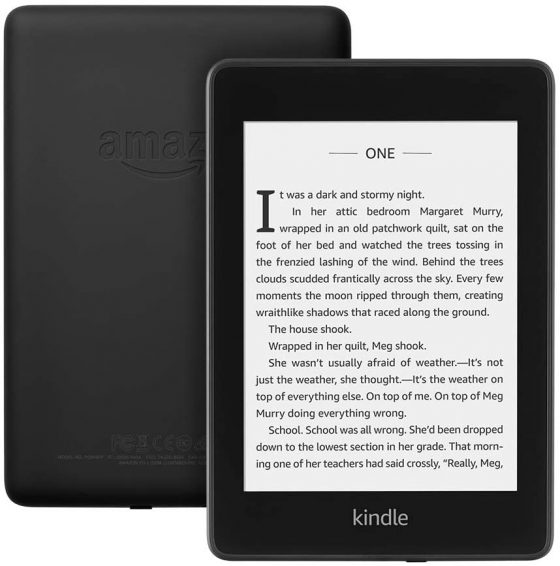 Amazon currently has the black version of the Kindle Paperwhite 4 available for $99 with free shipping, and it's the upgraded version with 32GB of storage space.
It's refurbished so it's not new, but Kindles have a good reputation of being in excellent condition when getting them refurbished from Amazon. It usually just means it was a customer return or it has a minor blemish, and they come with the same 1-year warranty as a new Kindle.
The 32GB version of the Kindle Paperwhite normally sells for $159 new so being able to get a $60 off is a pretty big discount.
The refurbished units usually sell for $139 so this is basically a $40 off sale. Even the 8GB version is currently more expensive than the 32GB version.
The discounted price only applies to the black version of the Kindle Paperwhite, however. The other colors are selling for the usual $139.
See my Kindle Paperwhite 4 review for more information about the device.
If you don't want a refurbished Kindle, Amazon has another deal ongoing through March where you can get 20% off when buying two new Kindles. This applies to all current models when purchased new.