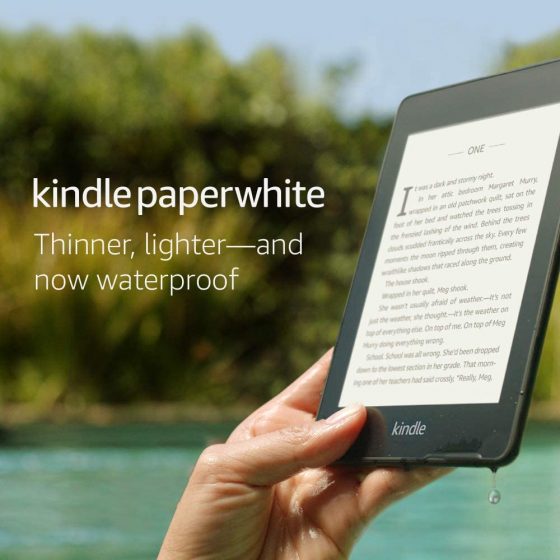 As mentioned yesterday, Amazon hasn't been doing typical Kindle sales much lately, but they have decided to put refurbished Kindle Paperwhites on sale again, and this time the price is the lowest yet for this particular model.
Amazon has the current generation Kindle Paperwhite 4 marked down to only $69 for the 8GB model. That's $40 off the regular price and $60 off the price of a new one. The 32GB model is $89, which is $50 off the regular price and $70 off the price of a new one.
Either way you look at it that's a really good deal for the Kindle Paperwhite 4.
Refurbished Kindles are a great way to save some cash—most people say they arrive in like new condition—and they come with the same 1-year warranty as new Kindles so they are a pretty safe bet.
See my Kindle Paperwhite 4 review for more information about the device.
This Kindle Paperwhite sale is part of a larger deal on refurbished Amazon devices. They also have the Fire HD 10 available for only $79.
There's also a separate deal that takes 20% off select used Amazon Devices offered by Amazon Warehouse, but if you're looking to get a Kindle the refurbished Paperwhite deal is better.