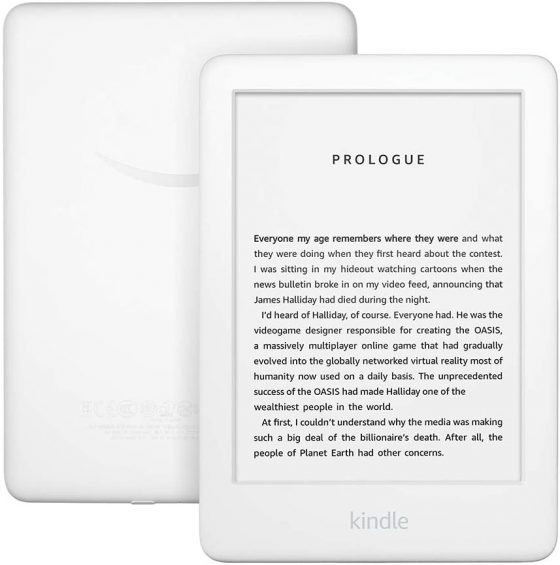 Prime Day is coming up on June 21st so I thought it would be fun to try and predict what deals Amazon will have on Kindle ereaders this year.
I haven't seen anything from Amazon about what deals to expect; this is purely a guess based on previous Prime Day Kindle sales.
Kindle prices are usually at their lowest during Prime Day. The Kindle Paperwhite 4 hit its all-time lowest price last Prime Day—it even beat Amazon's subsequent Black Friday and Cyber Monday deals.
One of the reasons prices are lower on Prime Day is it's an exclusive sale for Amazon Prime members, and a Prime membership costs $119 annually, but you can get a free 30-day trial and then cancel after Prime Day if you want to get in on the deals for free, or you can just buy one month for $12.99.
If you've been eyeing a Kindle Oasis, Prime Day is usually the best time to get one since Amazon only puts them on sale a couple times per year. It's been over 6 months since the last sale.
Last year Amazon had the Kindle Paperwhite on sale for $79.99 for Prime Day. I don't see why they wouldn't match that deal this year, but it's hard to see it going lower than that.
Amazon also usually has an added bonus on Prime Day in the form of a $5 ebook credit when purchasing a new Kindle, and Kindle covers are usually on sale as well, so I'd expect those things again this year too.
Check Amazon's Prime Day deals page for Kindle deals when they become available.
Last Year's Prime Day Kindle Deals
Kindle $59.99 – ($30 off)
Kindle Paperwhite 4 – $79.99 ($50 off) 8GB model
Kindle Paperwhite 4 – $104.99 ($55 off) 32GB model
Kindle Paperwhite 4 – $194.99 ($55 off) 32GB model with 4G LTE
Kids Kindle – $74.99 ($35 off)
Kindle Oasis 3 – $174.99 ($75 off) 8GB model
Kindle Oasis 3 – $199.99 ($80 off) 32GB model
Kindle Oasis 3 – $269.99 ($80 off) 32GB model with 4G LTE
Last year Kindle covers were 20-27% off.
Predicted Kindle Deals for 2021
Kindle ($49.99) – This model is over 2 years old now so I think the price will go even lower this year, especially since they were just selling these for $54.99 new on Woot the other day. How could they not beat that deal for Prime Day?
Kindle Paperwhite 4 ($79.99) – It would be nice to see the price go even lower this year but I think it will hold steady at last year's price for the 8GB model, but I could see the 32GB version being marked down to $99.
Kids Kindle ($69.99) – It was on sale for $75 in March without needing a Prime membership so it has to at least beat that price.
Kindle Oasis 3 ($174.99) – My guess is the price will be the same as last year, especially since this model is the least-likely to be replaced any time soon.
Kindle Covers – 20-33% off