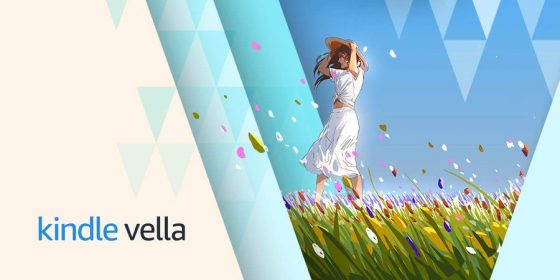 Amazon has rolled out a new serialized reading experience called Kindle Vella that just launched on July 13th.
The way it works is Kindle Vella stories are published one "episode" at a time, and the first three episodes of every story are free. Each episode ranges from 600 to 5,000 words.
After the free starter episodes, you can unlock additional episodes by paying with Tokens that can be purchased from Amazon in bundles. You can claim 400 free Tokens to start (see the link on the top right of the page at Amazon).
The real kicker is Kindle Vella stories are currently only available on the Kindle iOS app and on Amazon's website.
I keep saying how Kindle devices are no longer a priority for Amazon, and people just accuse me of being negative, but this proves it. How can Amazon release a new Kindle reading program and not offer it on Kindle ereaders? It just goes to show the direction of the company. Now they're encouraging authors to produce new forms of Kindle books that can't be read on Kindles. Curious move.
Instead Kindle Vella is designed for short-form phone reading in an attempt to gamify reading and drive more social media interaction. Here's a list of some of the exciting new features for readers:
Tagging: Readers can use tags to browse for specific topics and genres to find stories.
Following: Once a reader follows a Kindle Vella story, they'll be notified every time a new episode is released.
Thumbs Up: Readers can leave a Thumbs Up on every episode they like.
Faves: Once a week, readers who have purchased Tokens will receive a Fave to award to the story they enjoyed most that week. Amazon will feature stories with the most Faves in the Kindle Vella store to help other readers discover popular stories.
Author Notes: Authors can speak directly to their readers at the end of episodes to share story insights and behind-the-scenes content.
Sharing: It's easy for readers to share the Kindle Vella stories they love right from their phones through Twitter, Facebook, and other social channels or via email and text with friends.
Kindle Vella is currently available in the US only.
Introducing Kindle Vella