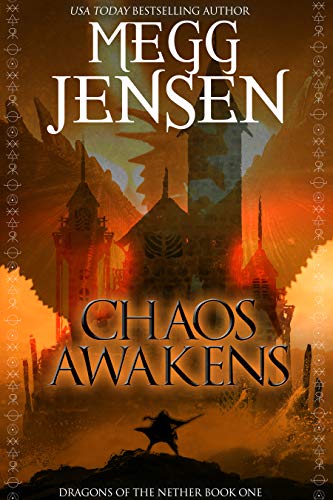 It's time for another roundup of 10 free highly-rated Kindle ebooks to help get the weekend off to a good start.
There's not much for Kindle deals this week, but maybe some new sales will turn up tomorrow.
Please note the free Kindle books listed below are free as of September 4th, 2021. Most of these titles are free for a limited time only and will expire in the next few days or hours before going back to the regular list price.
A good place to find more free Kindle books is on the free bestsellers list at Amazon.
You don't need to own a Kindle ebook reader or a Fire tablet to read these free ebooks; you can use free Kindle reading apps for iPad, iPhone, and Android devices, or use a computer or web browser.
Subscribe to The eBook Reader Blog to keep updated on future free ebooks posts, along with ebook reader news, reviews and how to guides, or you can follow this site on Facebook and Twitter to get updates.
Kindle Deals
Get 20-40% off Kindle Unlimited Gift subscription
Kindle Unlimited Promos – Offers vary by account
Amazon First Reads – Free eBooks for Prime Members
Get 20% off New Kindle with Trade-in
10 Free Kindle eBooks
Climbing the Coliseum by Bill Percy
Thriller, 4.5 stars, 270 reviews
Ed Northrup is overwhelmed by quiet despair. Still dealing with the fallout from a heartbreaking case, the despondent psychologist contemplates ending it all. But his constant stream of tortured thoughts take second place when his ex-wife drops off her angry teenage daughter in his care… and then vanishes. Floundering in the face of the fourteen-year-old's sullen resentment, Ed discovers an ally in a recently arrived deputy sheriff to help him track down the girl's missing mother…
The Avenged by Charles Prandy
Mystery, 4.3 stars, 325 reviews
Alex Cross isn't the only detective in D.C. When a calculating sniper opens fire into Dupont Circle's crowded park, Detective Jacob Hayden leads an intense manhunt for the kind of killer that he's never faced before. Meanwhile, prominent D.C. Superior Court Judge, Frank Peters, comes under investigation when an associate is murdered. Judge Peters is known to be a hot head, and the last thing you want is to be on his bad side…
Spider-Man/Venom #1 by Al Ewing, Ram V
Comic Book, 4.1 stars, 27 reviews
Free Comic Book Day is the perfect chance to dive deep into the Marvel Universe with new stories and exciting adventures alongside some of Marvel's most acclaimed creators – and this year, Marvel is bringing you the biggest and boldest stories yet! Plus, a Venom story written by Al Ewing & Ram V with art by Bryan Hitch that leads direct into their run on VENOM. Starring Spider-Man and Venom!
Sorcery and Spells by Ciara Graves
Mystery, 4.6 stars, 28 reviews
Hadley's had to make herself a new life. One that doesn't involve Edric, the love of her life, who was living it up in London now. Oh, she knows he is because she went there herself and checked the veracity of it. Until he isn't. Because now, Edric's shown up on her doorstep and he wants answers. Hadley wished she had answers herself. Like why her sister Heather's missing. Why Hedrina's possessed by a demon. Why she and Helena can't have regular lives, well, except for the magic part, because, let's face it, the Moonfall sisters are witches…
Underground by J.L. Hyde
Suspense, 4.6 stars, 108 reviews
After suffering for years in her thankless and stressful role working for a restaurant group in Illinois, Lindy Michaels finally catches a break when her husband, Hayden, receives a promotion that will allow her to quit her job. The only catch? It requires them to move to Oklahoma City. After relocating, Lindy spends more and more of her newfound free time with her online group of true-crime enthusiasts and even makes a real-life friend from the group, who happens to live in Oklahoma…
Chaos Awakens by Megg Jensen
Fantasy, 4.3 stars, 169 reviews
For hundreds of years, the orcs and humans of Doros have shared an uneasy peace. It shatters in an instant with the botched assassination of a human priest in the orc capital. Hell bent on revenge, the humans take up arms as the orc monarchy crumbles from outside interference. Now Tace, the unlucky assassin, is on the run. It's soon clear, however, that her mistake hasn't only precipitated a war. It's unleashed ancient powers, the stuff of legends and fireside tales—and not the cozy kind…
The Starborn Heir by D.J. Bodden
Science Fiction, 4.3 stars, 91 reviews
Zack was bred and raised to be the heir to a planet, but he's decided he's not the chosen one. He wants to get offworld, see the galaxy, and track down a piece of lost technology from his family's past. He'll need to steal a shuttle, get past the orbital defenses, and rendezvous with a smuggler on the star system's outskirts. But he can't do it alone—he's going to need a crew. Gathering a band of misfits from the colony's underworld, Zack strikes out toward the desert…
Spark: Web of Desire One by Aleatha Romig
Romance, 4.6 stars, 643 reviews
Madeline~
Life's lessons taught me well. Dreams and happy endings are simply illusions our mind creates to soften life's blows. I am no longer a little girl who believes in fairy tales or the existence of knights on white horses. While I never intended to return to Chicago or to see him again, the decision was out of my control. Now I am here, and I can't or won't allow the spark in his piercing blue eyes to reignite my heart the way his predatory gaze sets fire to my body. Patrick Kelly is my past—a childish attraction. We are no longer children.
The Winter Freak Show by Daniel Parsons
Children's eBooks, 4.4 stars, 70 reviews
After twelve-year-old Toby Carter escapes a brutal workhouse at Christmas, he can't believe his good fortune. Adopted by a band of travelling performers called The Winter Freak Show who put on spellbinding shows each night, he finally believes he's found the family he always wanted. Then everything falls apart. Children are disappearing throughout the city. Pretty soon, all evidence points to those Toby trusted the most and he finds himself caught up in a conspiracy far more sinister than he ever imagined…
The Write Hook by Robyn Peterman
Paranormal Romance, 4.6 stars, 707 reviews
Four months of wallowing in embarrassed depression should be enough. I'm beginning to realize that no one is who they seem to be, and my life story might be spinning out of my control. It's time to take a shower, put on a bra, and wear something other than sweatpants. Difficult, but doable. With my friends—real and imaginary—by my side, I need to edit my life before the elusive darkness comes for all of us…