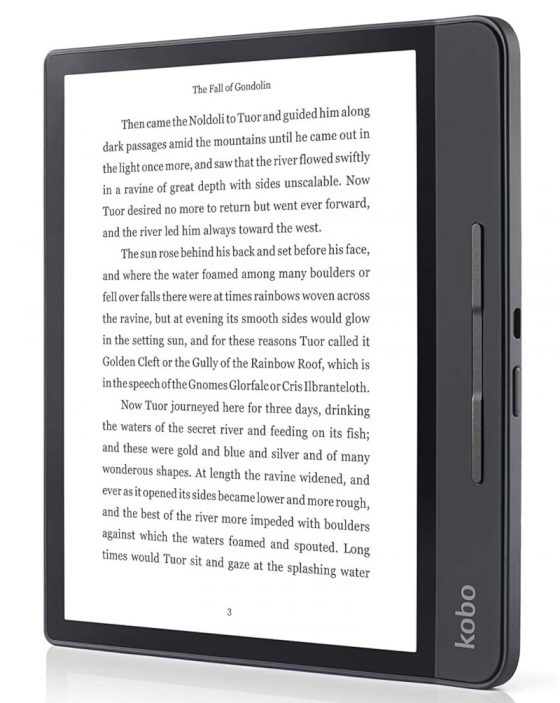 If you're looking to get an ebook reader with a larger screen for a reasonable price, the Kobo Forma is currently on sale for $40 off.
The Kobo Forma is Kobo's previous generation 8-inch ereader. It was released in 2018 and was recently replaced by the Kobo Sage.
In some ways the Forma is better than the new Kobo Sage. The Forma has a flexible E Ink Mobius screen so it's lighter and more durable than the new Sage. In fact it's over 40 grams lighter so the weight difference alone is significant, and it seems to have better battery life too.
The new Kobo Sage has a faster quad-core CPU, a Carta 1200 screen with improved contrast, USB-C, 32GB of storage space, and it supports using Kobo's stylus.
When you list it all out like that spending $50 more for the Sage sounds pretty reasonable, but the Kobo Forma is still a nice ereader as well, and it just depends on what you need and how much you want to spend.
See my Kobo Forma review for a closer look at the details.
The Kobo Forma is on sale for $209 with free shipping from Walmart and Amazon. It rarely goes on sale but with the new Kobo Sage now available it makes sense to lower the price.