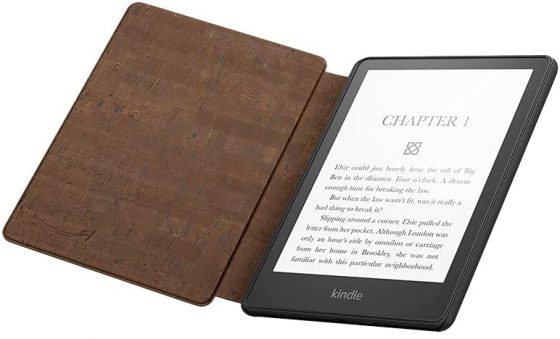 One thing that I've come to realize over the years is that I much prefer using an ebook reader without a cover on than using one with a cover. It doesn't matter if it's a Kindle, a Kobo, an Onyx ereader or something else.
I don't like how covers add unnecessary bulk and extra weight, and how they make holding an ebook reader less comfortable.
It's not like an ereader is at high risk of being broken while you're holding it and reading. It might slip out of your hand once in awhile but a short fall is unlikely to cause any significant damage. E Ink screens are fragile but they aren't that fragile.
I think covers are great for transporting an ereader, and they're a must for putting an ebook reader in a bag or backpack with other loose items, but when it just comes to reading at home I don't see the need for a cover.
Plus I like being able to view the book cover on my Kindle or Kobo when it is turned off. I find that glancing at a book cover makes me want to get back to reading that book again, much more so than just seeing an ereader lying on the table in its case.
Using the new Kindle Paperwhite 5 made me realize how much more I like the feel of it without a cover on. When I got the Paperwhite 4 years ago I also got the matching cover at the same time and always kept it in the case, so I never really got to appreciate how much better it feels to hold without a cover on.
What about you? Do you like using your ereader caseless or do you prefer to keep it in a cover all the time?