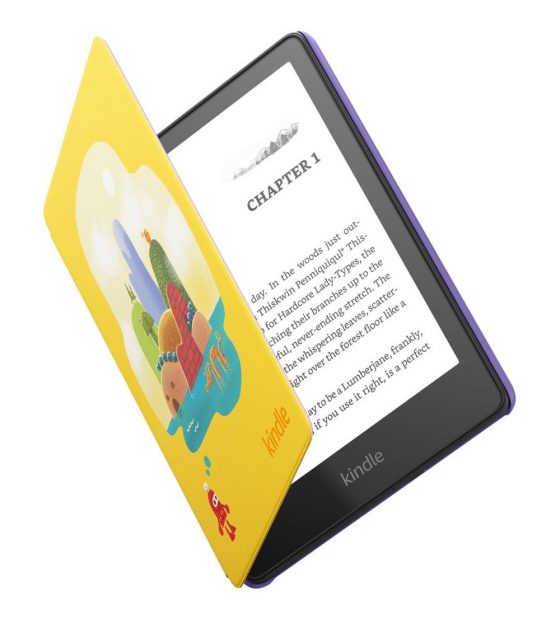 If you missed the Black Friday and Cyber Monday deals on the new Kindle Paperwhite, Best Buy has the kids version of the Kindle Paperwhite 5 on sale.
The Kindle Paperwhite kids is currently marked down to $119.99 (that's only $5 higher than the Black Friday price), and it's available in stores and online with free shipping. Oddly, Amazon is still selling it for the full price of $159.99.
Like I've been saying since the new Kindle Paperwhite was released, the kids version is the exact same Kindle. It's just a package deal that includes a cover and an upgraded 2-year warranty, along with a free 1-year subscription for Amazon Kids+.
It also doesn't have ads so it's equivalent to the ad-free Kindle Paperwhite that sells for $159.99; it's always a better deal even when it's not on sale since it comes with a cover and a better warranty. The only difference with the kids version is there is no option to add a free trial for Kindle Unlimited (but you can usually get a couple months free anyway, or 3 months for $1 with the current deal).
It's surprising to see Best Buy having more deals on the new Kindle Paperwhite than Amazon. They also had the upgraded Signature Edition on sale for a while, and Amazon has yet to put it on sale at all. It's weird how they have the kids version on sale now and Amazon is still charging full price.
See my Kindle Paperwhite 5 review for closer look at the new Kindle (to prove there isn't a difference, I'm using the kids version in the review).