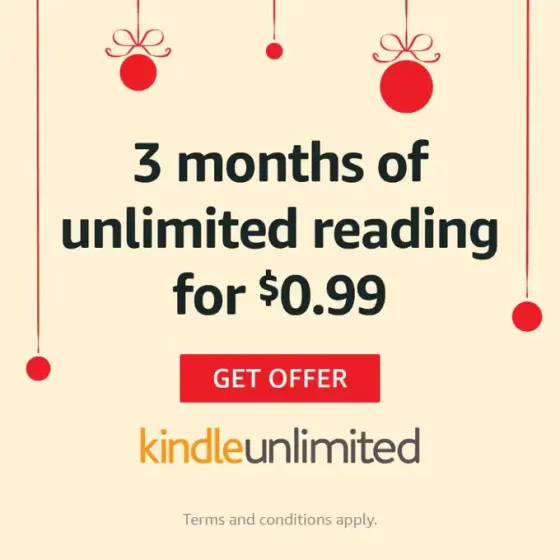 It looks like Amazon has a new Kindle Unlimited promotion for the holiday season where new and some returning subscribers can get 3 months of Kindle Unlimited for $0.99.
It's been a long time since I've seen any Kindle Unlimited promotions like this. I can't verify the deal myself because I have an active Kindle Unlimited subscription (Amazon is annoying that way), but there's a post about it over at Slickdeals so it appears to be legit, but it's one of those things that's only available for select Amazon accounts.
It's not valid for current subscribers, even if you're just using a free trial, like the 4-months Amazon is giving away with the purchase of the new Kindle Paperwhite, but some accounts may get other offers, like 6-months for $39.99.
Current subscribers can also get 20-40% off using the ongoing Kindle Unlimited Gift deal promotion.
A Kindle Unlimited subscription normally costs $9.99 per month, so being able to get 3 months for $1 is a pretty good offer, but Amazon will automatically start charging $9.99 per month after the 3 months is up, so you have to remember to cancel if you don't want to get charged after the deal ends.
In fact what some people do is cancel right after claiming the 3 months for $0.99 promotion so they won't get charged later.
Kindle Unlimited members get access to a catalog of over 1 million ebooks, along with a few thousand audiobooks, and a rotating selection of magazines and comics.