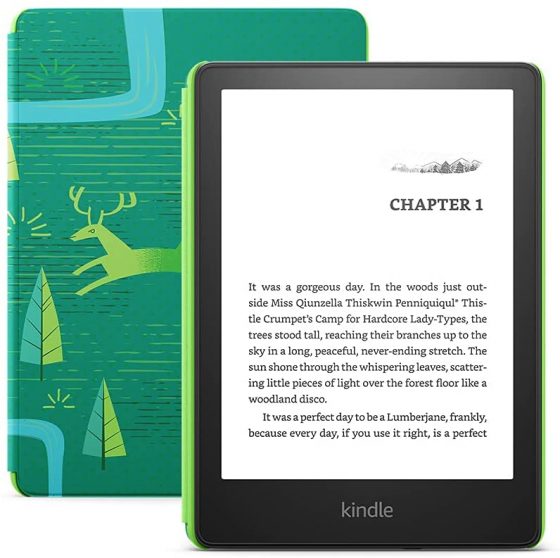 While all of the Black Friday and Cyber Monday deals have passed, there are still some really good deals to be had on Kindle ereaders this week.
On the cheap, Woot has the current entry-level Kindle available refurbished for only $29.99, and if you're an Amazon Prime member you can get free 2-day shipping. You can also get an additional 10% off if you purchase it using the Woot app (12/16/2021 only).
Amazon still has the entry-level Kindle on sale as well for $54.99 new, but Woot's refurbished Kindles come straight from Amazon and are usually in like new condition so they're a pretty safe buy. The kids version is on sale for $69.99 ($40 off) too.
Woot also has the Kindle Paperwhite 4 available for $59.99 refurbished, $69.99 for the 32GB version (unfortunately the cellular model already sold out). It has free 2-day shipping for Prime members as well, and you can get an additional 10% off if you purchase it using the Woot app.
The Woot sales are valid for the next 2 days or until sold out. They also have some Amazon Fire tablets available for cheap.
The new Kindle Paperwhite 5 is still on sale at Amazon too for $119.99 in the form of the Kindle Paperwhite Kids. It's the same as the ad-free PW5 that Amazon is selling for $159.99 so don't make the mistake of paying more for the regular Kindle while the kids bundle package is on sale.
The only problem is the Kindle Paperwhite Kids is currently scheduled to arrive after Christmas, but you might be able to find one before then at a Best Buy store. They have them on sale too but they're out of stock online.