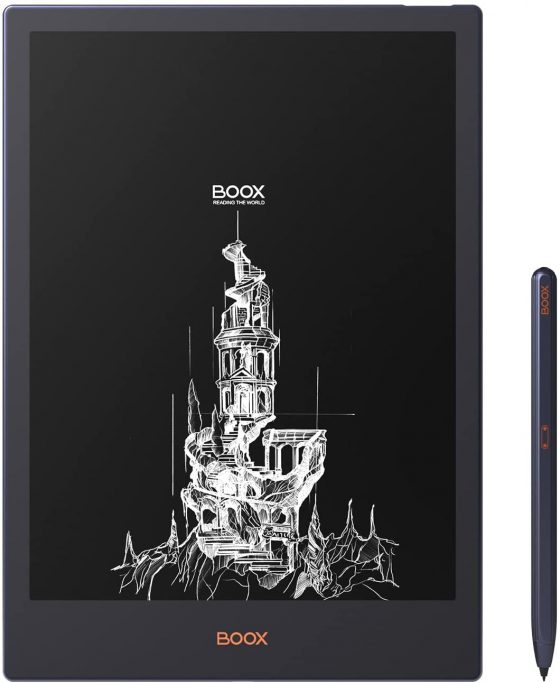 Onyx has finally put the Onyx Boox Note5 up for sale on Amazon. It's selling for $569 with free shipping.
The Note5 was announced back in October along with the Note Air2 and Max Lumi2, but the other two models were available right after they were announced. I was wondering what happened to the Note5 but now it's finally available on Amazon too.
The Note5 has a 10.3-inch E Ink Mobius screen, unlike the less expensive Note Air2 that has a 10.3-inch Carta screen (Mobius screens are lighter and more durable).
The Note5 comes with 64GB of storage space, 4GB of RAM, and it has an octa-core CPU, with Bluetooth and Wi-Fi for connectivity. It also has a frontlight with adjustable color temperature. It comes with a stylus for taking notes and they added a magnet to the sides of the device to hold the stylus in place.
Another change with the Note5 is the addition of a non-removable screen protector that comes pre-applied from the factory. It's supposed to help make the screen more scratch resistant and improve the writing feel.
Onyx's newer devices run software based on Android 11, including the Note5.
Other than that, it appears very little has changed with the Note5 over the Note3 (Onyx skipped the Note4 for some reason). One concerning detail on the spec sheet is the battery size has shrunk from 4300mAh on the Note3 to 3000mAh on the Note5. The overall weight also increased by nearly 40 grams so something doesn't add up…