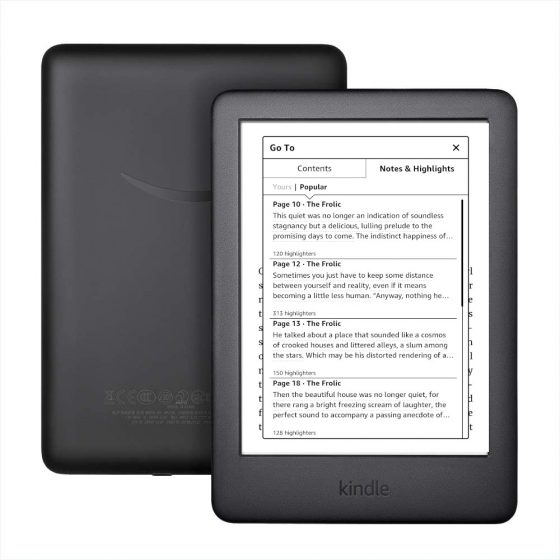 One of the unique features with Kindle ebooks that's not available on other platforms is the ability to view passages that are most often highlighted by other Kindle users. The feature is called Popular Highlights.
On Kindle ereaders, you can turn popular highlights on and off from the font adjustment menu while reading. The setting is located halfway down the "More" page.
When enabled, you'll see dotted lines under highlighted sections with a number showing how many times it's been highlighted by other users.
You can also view popular highlights from the "popular" tab on the Notes & Highlights page, but it only shows a few and sometimes it doesn't show any at all even if the book has some.
You can see how many popular highlights a book has from the "About This Book" popup, accessible from the top menu bar while reading.
I've noticed that Amazon has recently started showing popular highlights on product pages for some Kindle ebooks too. They have cards you can scroll through to read highlighted sections, and it shows how many times the section has been highlighted.
Personally, I don't like "popular highlights" and always keep them turned off. What do I care what other people think is worthy of highlighting? Seeing popular highlights just takes my mind away from the natural flow of the book.
To me it makes more sense to have a separate section where you can view all the popular highlights at once, instead of just having to come across them while reading. There's a tab for "popular" on the Notes & Highlights section but it only shows a few highlighted sections, not all, so I fail to see how it's useful.
What about you? Do you like the popular highlights feature? Do you keep them turned on all the time or do you prefer to read with popular highlights turned off?