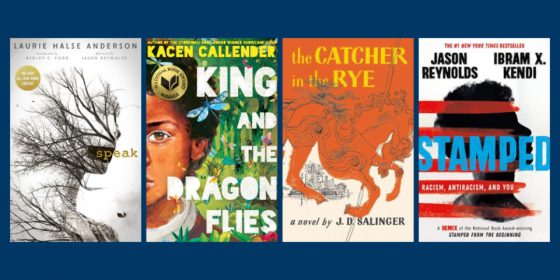 The New York Public Library has partnered with publishers to make certain banned and challenged books available to read for free to anyone that wants to read them.
From the NYPL website:
The New York Public Library stands by the right to read freely. In response to recent efforts to ban certain books in some communities across the United States, the Library is making a selection of commonly banned books available to everyone—for free.
You can read more about the project here on the NYPL website: Books For All: NYPL Supports the Right to Read Banned Books.
The only problem is you have to use the NYPL's SimplyE app to read the ebooks, so you won't be able to read them on an E Ink ereader unless you have one that can install Android apps.
Here's the list of ebooks that are being made available to read for free:
Speak | Laurie Halse Anderson (Square Fish / Macmillan Publishers)
King and the Dragonflies | Kacen Callender (Scholastic)
Stamped: Racism, Antiracism, and You | Jason Reynolds and Ibram X. Kendi (Little, Brown Books for Young Readers / Hachette Book Group)
Catcher in the Rye | J.D. Salinger (Little, Brown and Company / Hachette Book Group, with special thanks to Matt Salinger)
The above books will be available to read for free from the NYPL through the end of May using their SimplyE app for iOS or Android. The books will be listed in the Books for All Collection so users can get them with or without a library card with no wait lists.
via: MobileRead