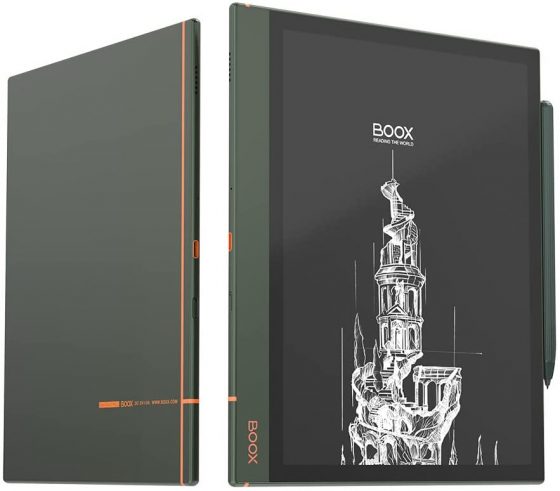 Onyx recently released an upgraded version of the Note Air2 called the Note Air2 Plus that sells for $499 with free shipping from Amazon.
It has a 10.3-inch E Ink Carta screen with 227 ppi and a frontlight with adjustable color temperature. It has an octa-core CPU with 4GB of RAM and 64GB of internal storage, with support for dual-band WiFi and Bluetooth 5.0. It also comes with a Wacom stylus for writing and drawing on the screen.
The Note Air2's have a USB-C port with support for OTG, and there's also a built-in microphone and speaker, and the software is based on Android 11 with support for Google Play to install Android apps.
It sounds like Onyx plans to keep both models around instead of replacing the Note Air2 with the Note Air2 Plus. There's only a $20 difference between the two so it seems kind of weird to sell both.
The battery on the Plus model is 25% larger and they added a magnetic cover accessory. Otherwise the two models are exactly the same except for the color (the Note Air2 is blue and the Note Air2 Plus is dark green).
The only downside with the upgrade is the larger battery adds more weight, making the Plus model about 25 grams heavier than the regular Note Air2.
Below is Onyx's latest marketing video showing some of the features of the Note Air2 series. At least they finally hired someone that speaks English natively. That might help avoid some of the awkward translations.
Note Air2 Plus and Note Air2