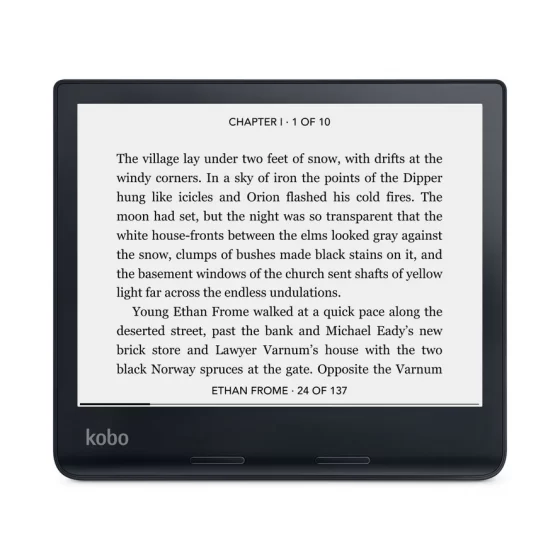 It's been a busy week of sales on ebook readers, and in case you missed it, Kobo ereaders are on sale again as well.
They put them on sale during Prime Day, and they're still marked down this weekend. Not all models are being discounted, but you can get $30 off the Kobo Sage and Kobo Clara HD.
The Kobo Forma is still $40 off on Kobo's website as well, and they had a banner up insinuating this is the last of the Kobo Formas so it will likely be gone soon, which isn't surprising since it was replaced by the Kobo Sage last fall.
This is the second time the Kobo Sage has been marked down to $229 in the past month. That's a good price for an 8-inch ereader that also supports writing on the screen with a stylus (not included).
The Kobo Sage has an 8-inch E Ink Carta 1200 screen with warm and cool-colored frontlights. It has a quad-core CPU, 32GB of storage, a USB-C port, it supports dual-band Wi-Fi and Bluetooth, and it's waterproof.
The Kobo Clara HD is on sale for $89.99 again too. It's an older model that's basically equivalent to the Kindle Paperwhite 3, but it's hard to argue with the bargain price, and it's cheaper than Kobo's entry-level model. It has a 6-inch 300ppi screen with adjustable frontlight color, and it has 8GB of storage.