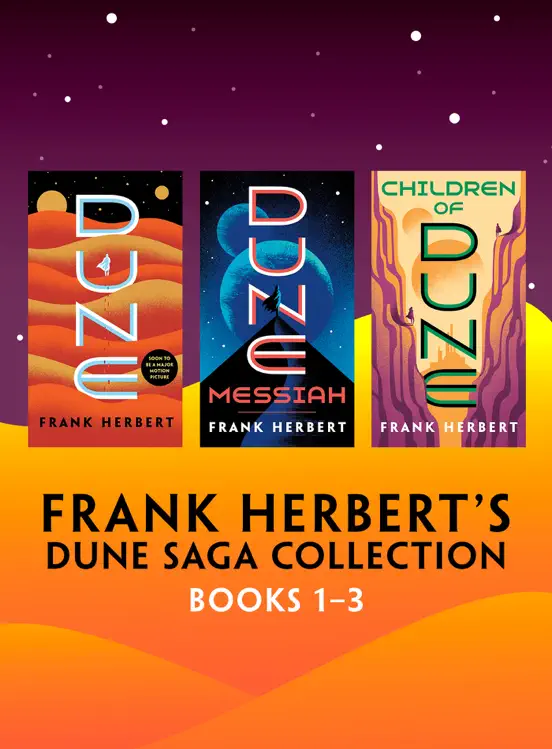 If you like reading classic science fiction, the first three books in Frank Herbert's Dune series are currently on sale as a collection for $1.99 from all the major ebook retailers.
That's over 1200 pages for a couple bucks so it's an excellent value. The books included are Dune, Dune Messiah, and Children of Dune. The three books are contained into a single volume with this collection.
Here are links to various ebooks stores:
Amazon
Kobo
Google
Apple
Barnes and Noble
The regular price of the collection appears to be $26.99 so this is a significant discount. Just the first book alone sells for $9.99 from all the major ebook retailers.
There's no indication how long the sale will last but it's a good deal while it's still available.
Here's the description of the book:
In the far future, on a remote planet, an epic adventure awaits. Here are the first three novels of Frank Herbert's magnificent Dune saga—a triumph of the imagination and one of the bestselling science fiction series of all time.

The Dune Saga begins on the desert planet Arrakis with the story of the boy Paul Atreides—who would become known as Muad'Dib—and of a great family's ambition to bring to fruition humankind's most ancient and unattainable dream….
via: Slickdeals