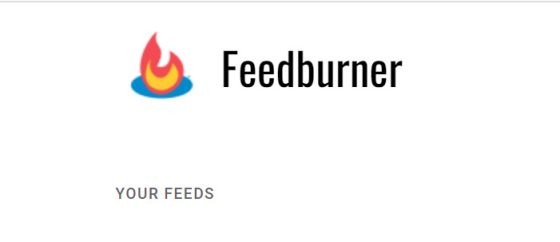 Last year Google announced that they were going to be phasing out the FeedBurner email service that delivers daily updates from websites like this one, but then the emails kept going out after the cutoff date and continued to do so for about a year, although the delivery times became more erratic and sometimes they arrived several days late.
But now I haven't received an email from FeedBurner since July 24th, 2022 so it's pretty safe to assume Google has finally cutoff the email service for good. Last year they said they'd keep RSS feeds working, and the main FeedBurner RSS feed for this site still works, but the embedded one that shows a list of recent posts does not.
As this point it looks like FeedBurner is finally dead, at least when it comes to emails. Oh well. It was a good run while it lasted.
So if you subscribed to this website using FeedBurner, obviously you'll no longer be getting email updates moving forward. But there is another option.
If you'd still like to receive emails whenever a new article is posted on The eBook Reader Blog you can subscribe using follow.it.
I've been using follow.it for the past year and their email delivery is very reliable. The default format is similar to FeedBurner emails. The main difference is they put an advertisement at the bottom of the email but it's a free service so it's hard to complain about that.
One of the nice things about follow.it is you can go into settings and specify what time of day you'd like to receive your emails so that way you can get daily deals posts the same day they are posted instead of the next day when they're often expired.
I usually post articles in the morning, especially deals posts, but there's usually a delay when something gets posted before it gets picked up by the emails so anytime after 2:00pm EST should be a good time to get the emails the same day as the articles are posted.
To get emails just subscribe to The eBook Reader Blog using that link.
You can also get updates via The eBook Reader's Facebook and Twitter feeds if you'd rather not receive emails, and there's also the RSS feed.