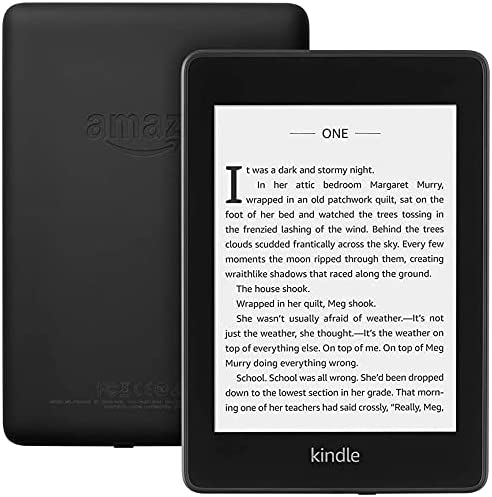 If you're looking to get a Kindle ereader for cheap, Woot has the previous generation Kindle Paperwhite on sale for $59.99 as their Deal of the Day, and Amazon Prime members can get free shipping—otherwise it's like $6.
The Kindle Paperwhite is being sold in new condition so it's not refurbished like most Kindle deals on Woot.
The deal ends today, January 14th, and purchases are limited to 3 per customer. A one year limited warranty is included.
The same Kindle Paperwhite is also available on Amazon right now for $49.99 with free shipping, but they are listed as used condition, not new.
Amazon has The Hunger Games covers for the Kindle Paperwhite 4 on sale as well for $9.99. Both versions are in stock. They originally sold for $29.99 each.
The Kindle Paperwhite 4 originally sold for $129 new so being able to get one for $59 now is a pretty good price. It was released in 2018, and it has a 6-inch E Ink screen unlike the newer Paperwhite model that has a 6.8-inch screen, and it has the older microUSB port instead of a USB-C port like newer Kindles.
The new entry-level Kindle sells for $99 and it has the same 6-inch 300 ppi screen, but the text is a bit clearer without the added flush layer, and it has more storage space with 16GB.
The Kindle Paperwhite has 8GB of storage, and it's also waterproof, unlike the entry-level model. It's a bit larger and heavier as well, but the software is mostly the same. Kindles don't really change much from one generation to the next.
See my Kindle Paperwhite 4 review for more details about this particular model.