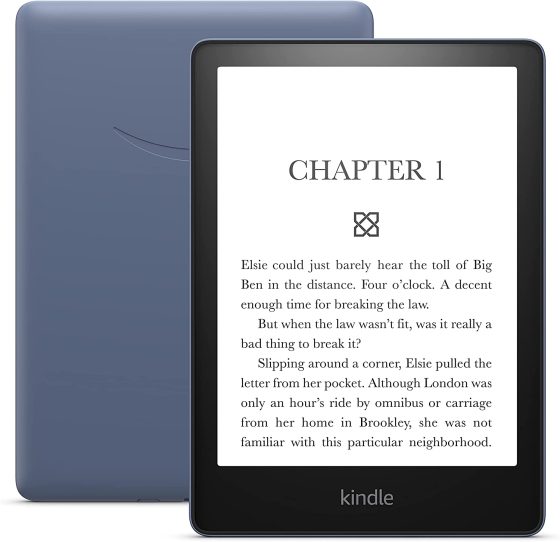 Amazon has added a couple of new color choices for the 16GB version of Kindle Paperwhite as well as the Signature Edition model.
The new color choices are Agave Green and Denim. The front of the Kindle Paperwhite is still black but the back, sides, and front border all show the color.
The Denim color is the same name as the blue color of the new 2022 Kindle, but the color appears to be slightly duller on the Paperwhite, or maybe it's just the pictures. It's hard to tell.
Amazon did this same thing with the last Kindle Paperwhite where they eventually released different colors so it's not surprising to see them do it again. It took a while for them to get around to it this time considering the current Paperwhite was released in October of 2021, but better late than never.
This is also probably a good indicator the Paperwhite 5 isn't going to get replaced by a newer model anytime soon. Kindles usually stay on the market for a few years anyway, but you never know.
These new color choices for the Kindle Paperwhite are also on sale right now, and oddly enough they are the only Kindles on sale. The regular black version of the Paperwhite is still listed at full price.
The 16GB version of the Kindle Paperwhite in Agave Green and Denim is $109.99, which is $40 off the regular price. The Signature Edition version in the Agave Green and Denim colors is $139.99, which is $50 off the regular price.
What do you think of the new color choices? Do you think they should've made the fronts the same color as the backs? When using a cover the color is only visible around the front edge and a little bit on the sides so it's not quite the same as the entry-level Kindle where the front is blue too.